---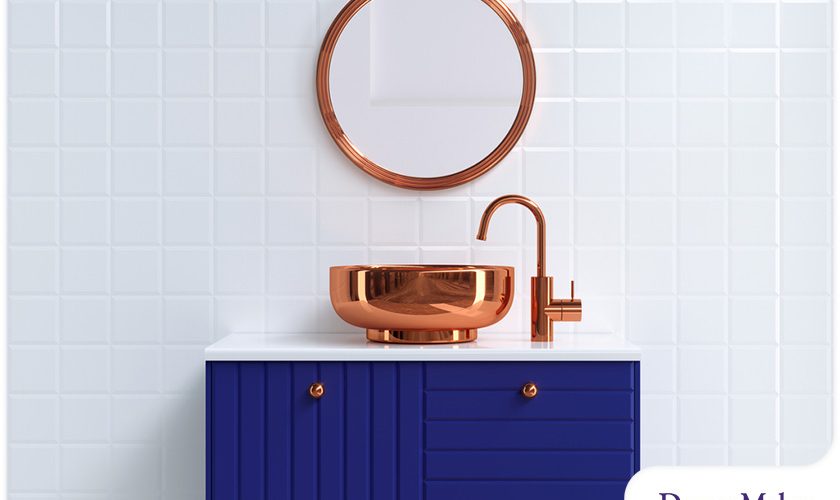 ---
Giving your bathroom a makeover can not only improve its appeal, but also its comfort and functionality. This project is also great if you are thinking about selling your home because it can add value to your property. With the right features and by hiring an experienced bathroom remodeler, you can make your space more attractive, safer and more convenient. Continue reading to find out where to splurge and where to save during your bathroom remodel.
Where Should You Splurge?
Storage
Even if the room includes quality materials and beautiful fixtures, a bathroom can become cluttered if it lacks storage. Dedicating more money for additional drawers and cabinets will make your space more put-together because there will be a spot for everything. Some extras to consider are double-tiered drawers, vanities with built-in USB ports and electrical outlets, and pull-out racks.
Sustainable Fixtures
Investing in sustainable fixtures in your bathroom will give you more savings in the long run. Ask your bathroom contractor about low-flow showers, low-flush toilets and solar heating. Having these features in your space will help reduce your utility bills.
Durable Flooring
Your bathroom is one of the most used spaces in your home, meaning it gets a lot of foot traffic. For your remodel, you want to choose a durable and long-lasting flooring material. Consider options that perform well despite constant exposure to moisture, such as vinyl, concrete, engineered wood and cork.
Which Features Can You Save On?
Lighting
Sufficient lighting is vital to the functionality and safety of your bathroom. However, you don't need to spend a huge chunk of your budget on expensive fixtures. Just remember that good lighting design and placement makes all the difference. For instance, avoid placing overhead lighting above your sink because it can cast shadows that make tasks such as applying makeup and shaving difficult.
Bathtub
A freestanding soaker bathtub is an eye-catching feature to have in your bathroom, but you don't have to splurge on one. Just opt for an elegant design made of an affordable material. A tub made of acrylic or composite will get the job done without breaking the bank.
Let's Start a Conversation!
Looking up "bathroom remodeler near me" online? At DreamMaker Bath & Kitchen of Aiken, we're always ready to help transform your home. Call us at (803) 335-1758 or fill out our contact form to start a conversation with our design team. We serve homeowners in North Augusta, Graniteville, New Ellenton, Beech Island, Barnwell, Edgefield Park and beyond.