---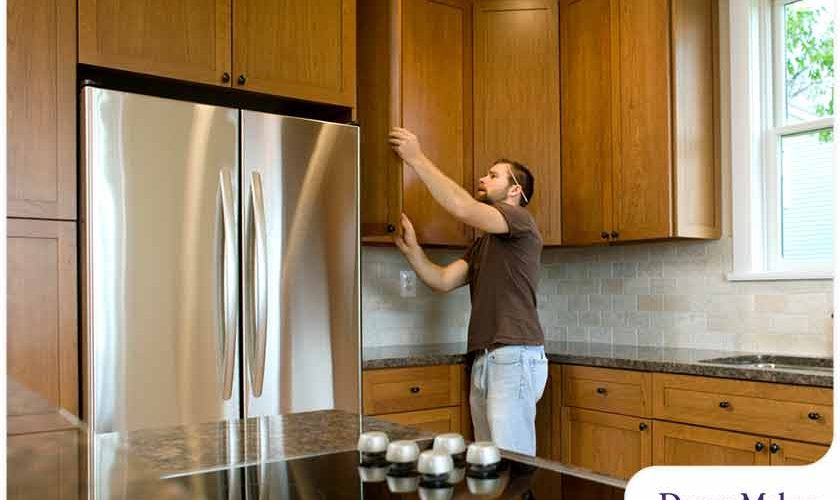 ---
In addition to being a central design element, your kitchen cabinets also determine how much storage you have, which is why it's important to choose cabinets that balance functionality and aesthetic appeal. Here's what you need to avoid when getting new kitchen cabinets.

Forgetting to Take Measurements

Don't forget to take your cabinets' measurements before exploring different cabinet options. The new cabinet needs to be the same size as your current cabinets. Otherwise, your remodeler might need to make quite a few adjustments that can unnecessarily complicate the remodeling process.

Not sure which cabinet will be a good fit for your kitchen? Here's a tip: some remodeling companies will take measurements for free.

Choosing Trendy Colors

There's nothing wrong with choosing trendy colors for your new kitchen cabinets. However, design trends have an inherent disadvantage: they tend to go out of style quickly. That's why when choosing new colors for your kitchen, it's best to stick to classic neutrals such as white or cream, which never go out of style.

Some homeowners find neutral colors too dull. If you want to add a bit more personality, there's always the option of using bold accents. Coordinating color schemes can be tricky, however. If you're having trouble, it's best to consult experienced kitchen remodelers.

A Cabinet Style That Clashes With Your Home's Architectural Design

While choosing a new color for your cabinet is mostly a matter of preference, picking a cabinet style isn't. It has to complement your kitchen and home's architectural design. For example, period cabinets help preserve the elegance of Victorian homes while the clean aesthetic of European-style cabinets complements the contemporary kitchen. To help you narrow down your choices, you should identify your home's architectural style and then compile a list of cabinet styles that work well with it.

Low-Quality Cabinets

It's important to stay within budget, but when you're pursuing a kitchen remodeling project, you should focus on the features that can maximize your return on investment. Installing low-quality kitchen cabinets is likely to cost you more in the long run. If you're on a tight budget, you might want to consider a cabinet refacing project to restore appeal.

Cabinets With Too Many Open Shelves

Installing open shelving has several advantages. For one thing, open shelves offer more storage space. They can make your kitchen space look brighter and more open. However, open shelves tend to be a high-maintenance design choice, which is why it's best to choose a cabinet with just one or two open shelves. Any more than that and you may have a hard time keeping them clean; the items on open shelves have to be organized and dusted frequently.

Let's Start a Conversation!
DreamMaker Bath & Kitchen of Tyler offers professional bath and kitchen remodeling services. To get started with a no-obligation consultation, call us at (903) 255-7111 or fill out this form. We serve homeowners in Tyler, Whitehouse, Noonday and many other surrounding communities.