---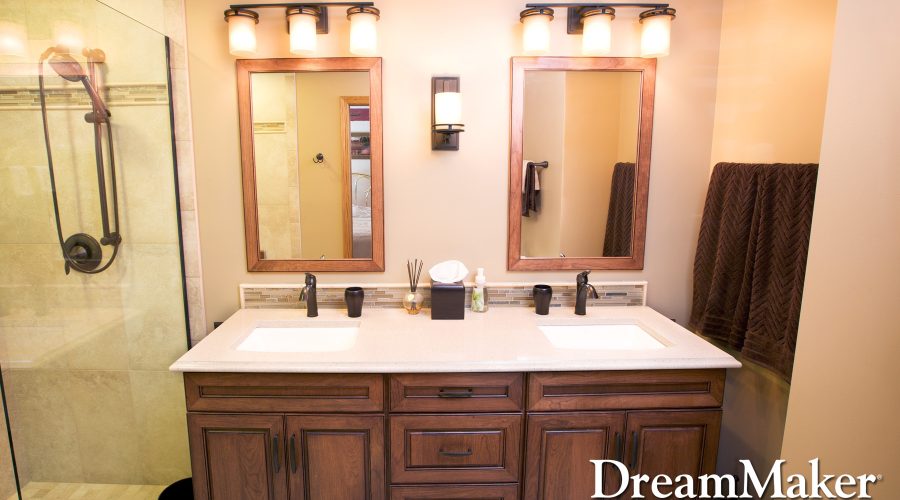 ---
It is a common notion that universal design bathrooms are only for families or households with elderly or physically limited members. However, this isn't the whole truth. Universal design refers to bathroom design that accommodates all users, no matter their age or physical abilities. Universal design is for everyone!
Building a Universal Bathroom: The Essential Elements
If you're planning to add a bathroom or remodel an existing one, we suggest that you consider incorporating universal design. To give you a better idea of how a universal bathroom would look, here's a list of essential features:
Wider doors for wheelchair clearance

Grab bars

Curbless shower entry

Handheld shower

Custom cabinets with magnetic touch-and-release doors

A vanity with adequate under-the-sink knee space

Wall-mounted sinks

Lever-style faucets & door handles

Taller toilets without lids

Slip-resistant flooring
Another advantage of a universal design bathroom is the fact that you won't have to remodel it again should an accessible bathroom become a necessity! Preparing yourself and your home for every circumstance lets you easily adjust to changes and cater to the varying needs of your family.
You might be worrying that applying all these universal design elements will make your bathroom look awkward or unattractive. However, if you work with the right bathroom remodeling contractors, you can easily come up with an overall design that will still make your bathroom look stylish and inviting.
Build With DreamMaker Bath & Kitchen
DreamMaker Bath & Kitchen of Tyler has an experienced and highly skilled team. We're ready to work with you to design and build a universal bathroom that is not only functional, but aesthetically pleasing as well. Call us today at (903) 253-0165 or submit our online form to start a conversation! We'll then schedule a meeting with our designer, who can better evaluate your needs and apply your preferences to your universal bathroom.