---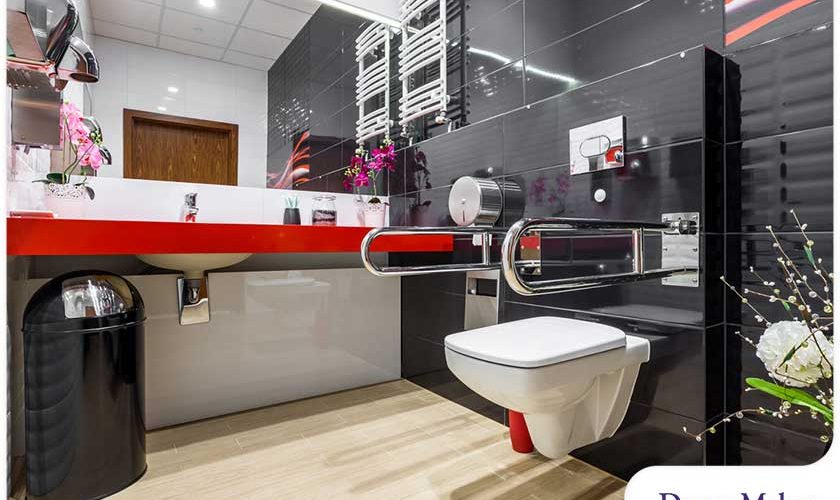 ---
Some daily living activities can be difficult or even dangerous for older adults and people with limited mobility. This is why universal design is such a big topic of interest to us at DreamMaker Bath & Kitchen. If you're looking into ways to make your bathroom more functional and accessible for all users, keep these upgrades in mind when planning your bathroom renovation project.

Plan Your Lighting

The role that lighting plays is often overlooked in conversations surrounding universal design, but keeping in mind factors like ease of operation, dimmability and the elimination of glare goes a long way toward ensuring safety and comfort for all users. Beyond adding ambient and task lighting where needed, choose switches with large flat panels instead of small toggle switches. And if you can incorporate lighting that can be easily aimed or adjusted as needed, we highly recommend doing so.

Add Grab Bars & Handrails
Bathroom remodeling pros agree that grab bars and handrails are among the most cost-effective and common-sense ways to make your bathroom more accommodating. These fixtures are available in a wide range of styles and can be attached to the wall or to a freestanding frame. Some of the biggest considerations to keep in mind when choosing and installing hand rails include placement, slip resistance (especially when it comes to shower rails) and the user's height and weight.

Add or Install Shower Seating

More than 200,000 fall-related bathroom injuries are recorded in the U.S. each year. Because these accidents are so common, investing in a bath bench or shower seat makes perfect sense. This bath aid isn't just vital for personal safety; it also makes the user feel comfortable and well-supported.

Use Slip-Resistant Flooring

Small or textured tile is a great flooring option for preventing slip-and-fall accidents. Adding non-slip rubber or vinyl mats in strategic spots also helps. Place these in areas of your bathroom that can benefit from extra traction, such as just in front of the toilet and sink, and both in and out of the shower.

Let's Start a Conversation!

At DreamMaker Bath & Kitchen of Tyler, we believe that everyone should be able to live comfortably, confidently and safely, regardless of age and ability. As the area's leading bathroom remodeler, we create safe and functional spaces through a service we call Independence by Design™. Call (903) 255-7111 today or fill out our contact form to learn more! We are proud to serve homeowners in Swan, New Chapel Hill, Whitehouse and the nearby areas.