---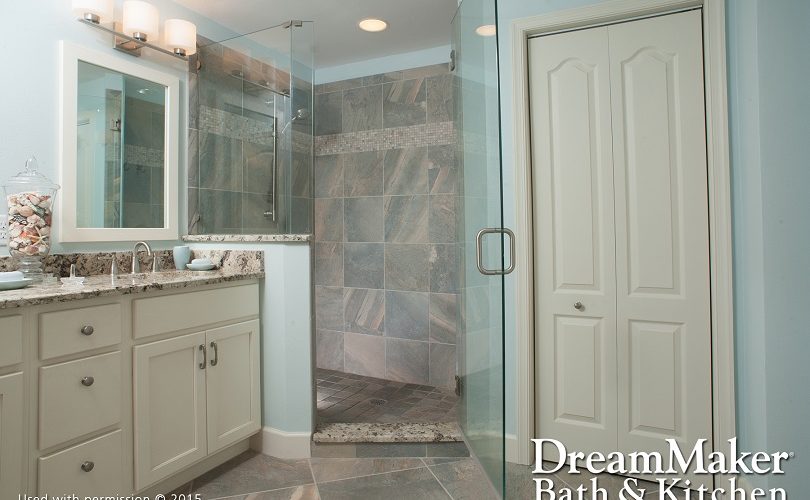 ---
There's a lot to plan for with a remodel, and one of the items involves arrangements with your bathroom or kitchen remodel contractor while they are inside your home. Should you give them a key? Can workers use your bathroom? How much of your home should they have access to? These are valid concerns that should be addressed before any work begins on your property.
Entry Access – This will generally depend on the kind of work you're getting done. If your bathroom renovation can be finished in a day, then there's no need to give the contractor a key or let them know the passcode to your home. With longer projects, getting unrestricted access can help speed up the work.

Bathroom Access – For your privacy, you can choose to let your contractor use a guest bathroom. If a large number of people will be working on your home, request that the contractor arrange for a portable toilet to be placed on-site instead.

Access to Other Parts of the Home – Your contractor is only concerned about the work area, so it's unlikely they will ask for access to other parts of your home unless it will help with the work. Should they request access, they should explain to you why they need it.
You Come First
For the most part, there are no hard-and-fast rules when it comes to access arrangements, whether you're doing a bathroom renovation or kitchen remodel. However, everyone can agree that being courteous and considerate is appreciated by all. This goes for both client and contractor. However, your contractor is there to serve you, so your preferences should take first priority.
Stress-Free Remodeling With DreamMaker
At DreamMaker Bath & Kitchen of Tyler, our goal is to provide you with the best renovation and remodeling experience possible, ensuring you stay stress-free throughout your home improvement project. To learn more about what we can do for you and your home, simply give us a call at (903) 255-7111.