---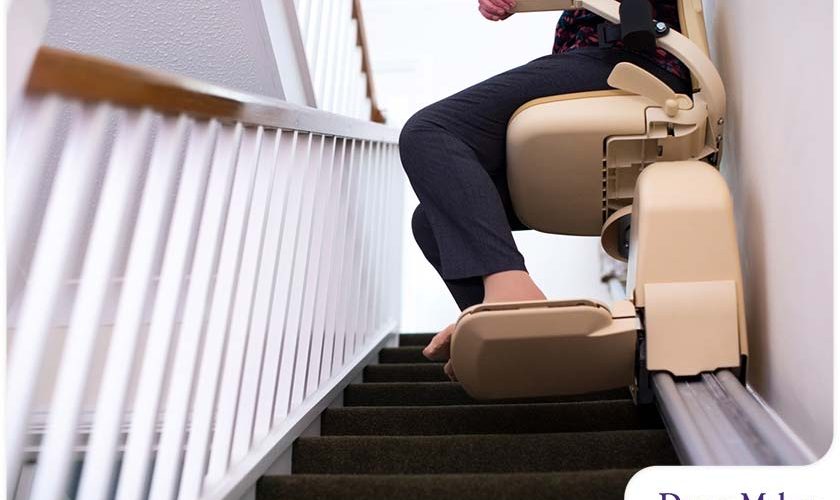 ---
Whether you intend to stay in your home for life or have elderly loved ones living with you, making adjustments to stairs is a wise interior remodeling project. As a person gets older, independence and mobility can be challenged by chronic pain, lack of flexibility and poor eyesight. The National Council on Aging reports that every year, one out of every four 65-and-older Americans suffers a fall, and stairs are a significant risk factor for older adults.

To reduce the risk of injury due to falls, consider mobility enhancements for your stairs. Here are some ideas:

Railings

Talk to your home remodeling contractor about installing secure railings on both sides of the stairs as recommended by the American Centers for Disease Control and Prevention (CDC). Railings should be easy to grip and extend from the top of the stairs to the bottom, without gaps. They should be secure enough that they don't wiggle. Add railings to all stairs and steps in your home.

Non-Slip Strips

Remove carpet runners as they present a tripping hazard. When you remove carpet runners, however, you are likely exposing slippery steps. To prevent slipping accidents, add non-slip strips to each stair. They're cheap and easy to install while increasing safety for everyone in your family.

Lighting

If visibility is poor, it's easy to miscalculate steps and fall. Make sure all the steps around your home are properly illuminated, such as the door to the garage and the steps leading to your front door. Sometimes, all it takes is the right lighting to stop falls.

Colors

Contrasting colors can make steps easier to see. Stain the steps alternating light and dark colors so an elderly loved one with poor eyesight can see them more easily. You can do this project yourself, or ask a home remodeling expert to do it for you.

Stairlift

If taking the stairs is still too risky or challenging for you or your loved one, or if someone in your household uses a walker or a cane, a stairlift might be the solution. An electric stairlift carries the passenger so they don't have to walk up or down the stairs. Stairlifts are designed for easy installation (by professionals), comfort and ease of use.

Let's Start a Conversation!
Let's talk about your home remodeling needs and how DreamMaker Bath & Kitchen of Tyler can help. Contact us today at (903) 255-7111 or use our online contact page. We serve customers in Swan, New Chapel Hill, Whitehouse, Noonday and many other communities.