---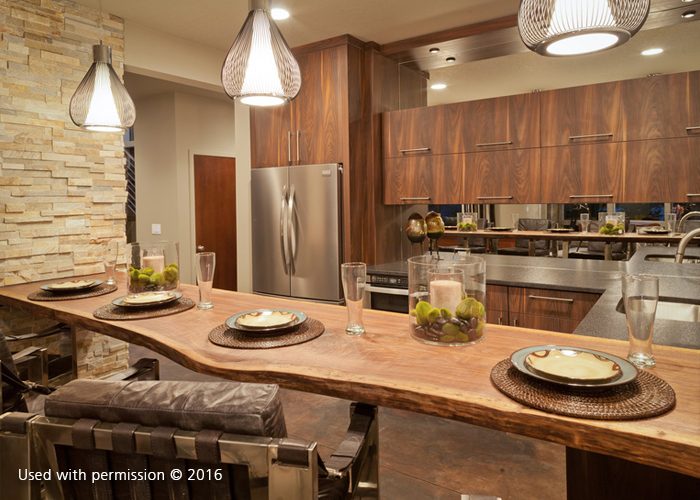 ---
Kitchens are the busiest rooms in homes for one important reason — everyone likes to eat! If you're a foodie or home cook, it's definitely your favorite room in your home. To maximize what you can do in the kitchen and your experience with food, make sure yours has the following features:
Kitchen island. Add a kitchen island during a kitchen remodel and you gain not just extra work surfaces but potentially storage as well, depending on how it is designed. It can double as a breakfast spot by adding seating to one side, as well as bridge points of the kitchen work triangle to improve efficiency as you prep and cook your meals.

Ample storage. Whether you choose open shelving or cabinets, make sure that you have a place for everything. This means not just having storage available, but also making wise use of the options available to you. For example, you can utilize dead space between a wall and a counter by having a pull-out cabinet where you can store bottles of spices and seasonings.

Larger dishwasher. The more you eat at home, the more dishes you'll have to wash, so having a larger dishwasher will come in handy. Instead of getting one with more capacity, however, consider choosing a dishwasher with two drawers or two smaller dishwashers installed together. This will give you the capacity required to get a lot of dishes clean while giving you the convenience to run one while loading the other, or to simply run a quick load with a few items.
Let's Start a Conversation
DreamMaker Bath & Kitchen of Tyler is your leading choice for kitchen solutions that work. No matter the scope of your kitchen renovation or remodeling project, you can count on us for quality products and services, ensuring you get the results you're looking for. To learn more about what we can do for you, simply give us a call at (903) 255-7111.