---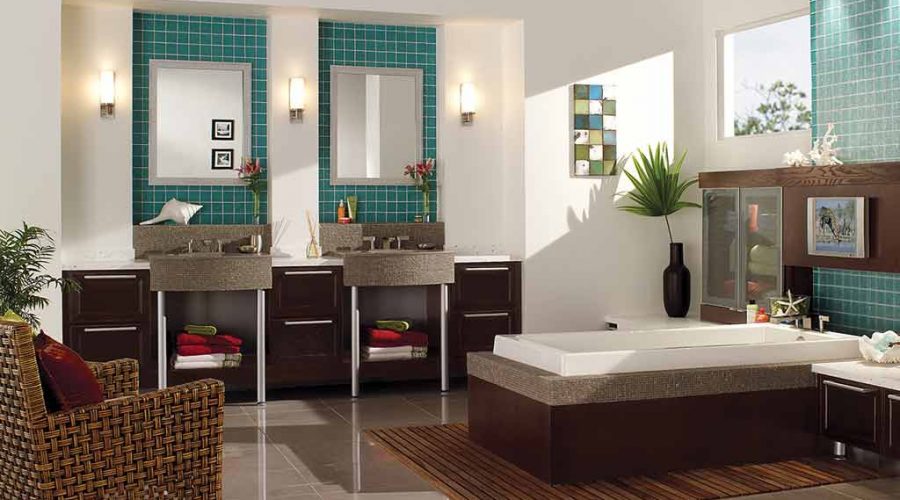 ---
One of the most common decisions couples have to make during a master bathroom remodel is whether or not to get a double vanity. You should think carefully before making this choice. As with any design decision, there are pros and cons to installing a double vanity.
Double Vanity Benefits
A double vanity is perfect for couples who have busy lives because it allows them to wash up at the same time. A double vanity also has plenty of space for both individuals to store their grooming items and beauty products. You won't have to compete with each other for space, and you won't have to take turns while brushing teeth. We recommend a double vanity for your master bathroom remodel if convenience is your top priority.
Double Vanity Drawbacks
Installing a double vanity means you have to accept a couple of trade-offs. A double vanity can take up considerable space. This is space that you can use to install other bathroom fixtures, so you should think about the opportunity cost. In addition, a double vanity might need additional plumbing or counter space, so it might not be a good option for small bathrooms.
How Your Remodeling Company Can Help You
Work with your bathroom remodeling company to figure out if a double vanity is right for you. A professional will know how to properly lay out your bathroom, and whether the benefits of a double vanity will ultimately outweigh the costs.
Trust the Pros at DreamMaker
DreamMaker Bath & Kitchen of Tyler can help you figure out if a double vanity setup is right for you. Our full-service remodeling approach makes us stand out from other companies because we assist our customers through every step of the remodeling process. We're here for you from beginning to end! Call us at (903) 253-0165 or contact us here to learn more about what we do.