---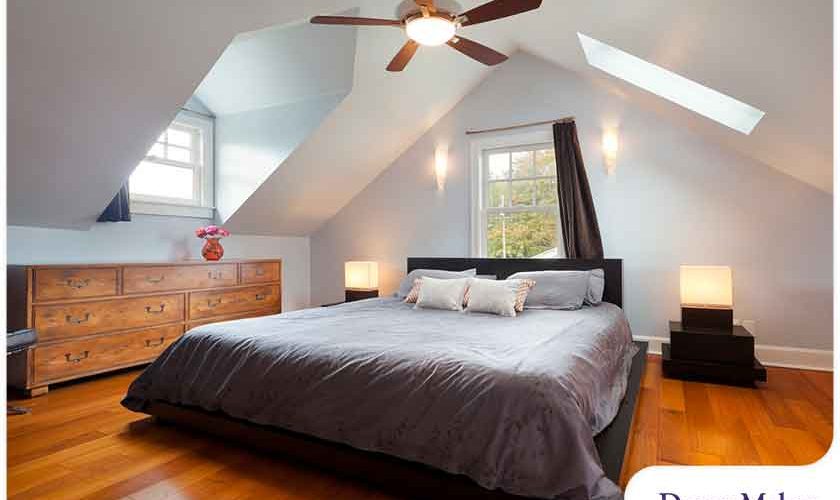 ---
One of the most common spaces that remains unfinished is the attic space. Some homeowners choose to use this space as a storage area, but did you know that you can convert it into another room, as long as you can meet certain guidelines? In this post, DreamMaker Bath & Kitchen of Tyler, a top home remodeling company, shares how you can convert an unfinished attic into a room.
Find Out If You Need a Building Permit
Contact your local building authorities to find out if you need to get a permit for your attic conversion project. Normally, a permit is required if you're adding electrical wiring or a HVAC unit, or if you need to alter your home's structure in the process. This is why it's important to consult a  home remodeling contractor  beforehand to find out what they'll need to do, such as knocking down a wall or adding a dormer.
Ensure That Your Attic Meets Local Building Codes
If you're converting an attic, it must meet the same building requirements as other parts of your home. These include:
1. Your attic must have at least seven feet of vertical clearance in the majority of the living space. Also, it must be seven feet wide and have at least 70 square feet of available space.
2. It should be easily accessible with a full-size staircase.
3. Your attic should also have an emergency exit that's easily accessible, such as a window.
If your attic can only be accessed using a ladder or a pull-down staircase, you'll need to build a permanent staircase if your intent is to use it as a living space.
Consider Heating & Ventilation Requirements
If your attic doesn't have existing ductwork, you'll need to find out if your HVAC system has enough capacity to heat and cool another room. We'll contact one of our trusted HVAC experts to check your HVAC unit and see if additional ductwork can be added in your attic. In case the ductwork or HVAC needs exceed your budget, you may be able to use baseboard heating or mini-split systems to make up for it. Also, we'll install rafter vents if needed to ensure that air can move behind the insulation in your attic. In turn, your roof will remain cool even if your attic space is warm.
Let's Start a Conversation!
DreamMaker Bath and Kitchen of Tyler offers a wide range of  home remodeling  services. Trust our full-service remodeling specialists to offer personalized attention for your project. To get started with a no-obligation consultation, call us at (903) 255-7111 or fill out this form. We serve homeowners in Tyler, Swan, Flint and the surrounding communities.