---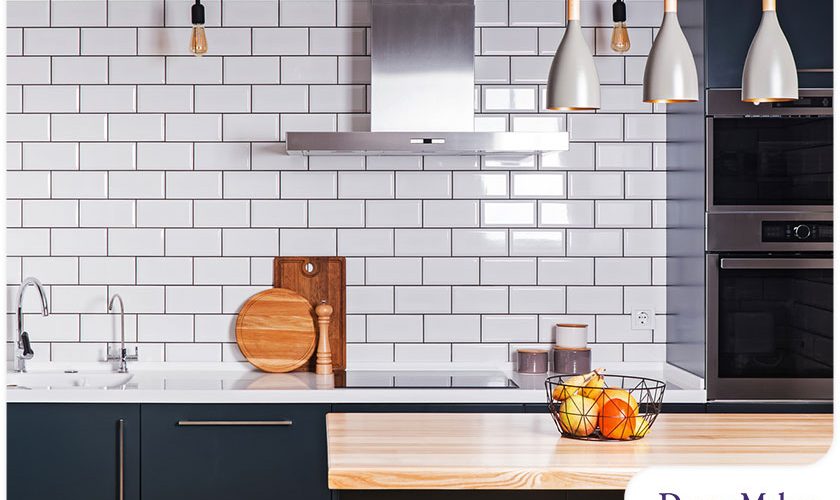 ---
Designing a kitchen backsplash is often a fun project for many homeowners because it offers an opportunity to be extra creative and add flair to a kitchen space. There are so many options when it comes to tile backsplash design! Today, kitchen remodeling expert DreamMaker Bath & Kitchen of Tyler has some tips to help you navigate the tile backsplash design process.

Consider the Layout of Your Kitchen

Understanding the layout of your kitchen can help you determine the best location for your backsplash. You can make your backsplash a decorative accent wall or install it above your stove. If you have shelves, you might want to incorporate your backsplash into that layout. Ensure that the backsplash fits nicely between shelves and countertops.

Determine the Size of Your Backsplash

Consider the size of your kitchen and figure out the amount of space that's available for your backsplash. Typically, the size of a backsplash extends from 16 to 18 inches between the countertop and kitchen cabinets. This size is best suited for small kitchens. If you have a large space, the height of your backsplash can range from 20 to 24 inches. Extending your backsplash upwards may require kitchen remodelers to raise your cabinets.

Create a Tile Accent Design

If you want to up the style of your backsplash, create an accent design above your range or cooktop. This will create a backsplash-within-a-backsplash effect, and you can even use a different pattern, color or mosaic for this.

Choose a Grout Color

Grout color has become an interesting choice for many homeowners. It used to be that white was the standard choice but nowadays, it's common to see bolder grout colors.

Take Note of Outlets & Switches

If electrical outlets and switches are located in the middle of the wall, this could potentially interfere with your backsplash and ruin its design. One solution is to move the outlets to another area. However, this can be cumbersome, so you might want to consider using faux paint for the cover plates instead. Another alternative is purchasing cover plates that match the design of your backsplash.

Let's Start a Conversation!
DreamMaker Bath & Kitchen of Tyler offers a range of home improvement services including kitchen remodels, bathroom renovations, cabinet refacing, safety and mobility, and more. With our team's expertise, you can rest assured that your project will be handled professionally. Call us at (903) 255-7111 or fill out our contact form to start a conversation! We serve homeowners in Tyler, Troup, Bullard, Flint and many other communities.