---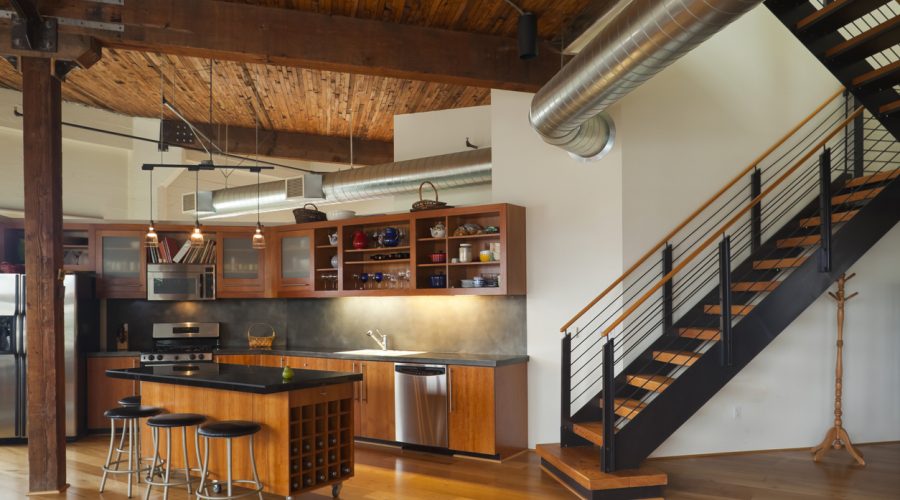 ---
Kitchens have gradually evolved into multi-functional rooms. The hub of every home, they not only provide a space to prepare and cook food, they are often big enough to replace a formal dining room. Today, kitchen remodeling contractors are being called on to design a combination kitchen and dining room in lieu of a formal dining room and kitchen. 
Characteristics
Most kitchens these days also have a kitchen island or a breakfast bar meant to be used for food preparation and informal meals. In today's kitchen, what will work best: a kitchen island or a breakfast bar? Read through the pros and cons of each.
Kitchen islands not only offer a generous work surface, but plenty of storage underneath.

Your island's size can be adjusted to fit the space available.

Kitchen islands can double as a breakfast bar and provide a comfortable space for eating. 

The space is versatile. Prep meals, sit and chat with friends, or have the kids sit and do their homework. 
A kitchen island will require quite a bit of space, so it likely won't work in a galley kitchen. Kitchen islands are better suited to L- or U-shaped kitchens with sufficient space. You could add a different surface material for the eating area for an interesting twist. 
On the other hand, here are some advantages of breakfast bars.
Need an extra work surface? A breakfast bar provides that.

Great for informal dining and quick breakfasts, breakfast bars will usually seat three to four people.

They can serve as divider between the working kitchen and the dining area.

Depending on available space and the unit's depth, you can build in storage underneath the bar on the kitchen side.
Work With Our Experienced Designers
As a leader in the industry, DreamMaker Bath & Kitchen of Tyler is your top choice for exceptional  contemporary kitchen remodel services in Texas. To learn more about what we can do for you and your home, simply give us a call at (903) 255-7111. Let's start a conversation today!