---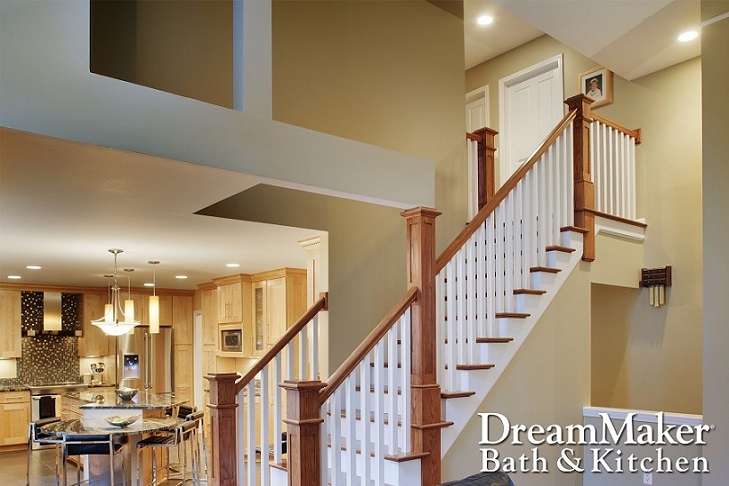 ---
Split-level homes had their heyday a few decades ago when demand for new housing in the suburbs was high but lots were limited, resulting in properties that are small in square footage. Since many years have passed since they were built, a lot of split-level homes are due for upgrades. What can you do to update your split-level home? Here are some home remodeling tips:
1. Knock Down Walls
Where possible, knocking down walls will give you more space to work with. Split-level homes work well with open designs, so looking for a way to make your living spaces flow seamlessly into each other is always a good idea.
2. Keep Things Clean
While the split-level home design is inherently eclectic, it complements clean lines, which can give a property a more modern spin. Avoid eccentric details as well because they can make limited space appear even smaller. Keeping things clean also literally means keeping clutter at bay so nothing interferes with how your living spaces flow. This can be easily achieved by investing in storage solutions as part of your home upgrade.
3. Go Natural
Letting in natural light and opting for natural and light materials will go a long way toward brightening up interior areas of split-level homes. The easiest way to achieve this goal is to add windows but the smart use of different types of lighting fixtures and light-colored furnishings will also help. It's common for split-level homes to have cramped spaces, but brightly-lit interiors can make small rooms look bigger.
As a leading home remodeling contractor, DreamMaker Bath & Kitchen of Tyler is your top choice for exceptional remodeling services in Texas. To learn more about what we can do for you and your home, simply give us a call at (903) 255-7111. Let's start a conversation today!