---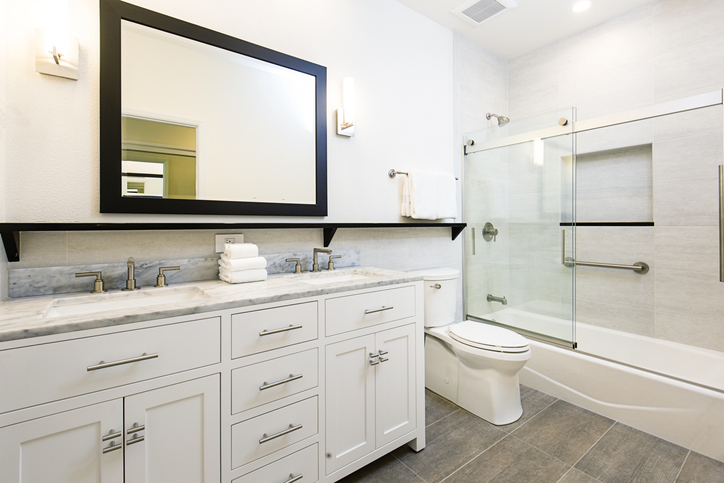 ---
While a bathroom remodeling project occurs in a small space, there are big considerations that you'll need to remember when planning this project. In this post, a top bathroom remodeler in your area, DreamMaker Bath & Kitchen of Tyler, shares a few things you shouldn't forget.
Proper Ventilation
No matter what kind of bathroom you have, ventilation is one of the most fundamental considerations. Proper ventilation ensures that moisture won't build up in your bathroom, leading to musty odors and mold growth. This can be a challenge, especially if you don't have windows in your bathroom. To mitigate this, make sure that you install an exhaust fan of the right size for your bathroom.
Preventing Water Leaks
Since your bathroom is constantly exposed to water, you'll need to prepare yourself for the problems that water can bring. After all, water causes some of the most stressful problems for homeowners. For instance, you'll need to ensure that your glass shower is sealed to prevent leaks. Also, be mindful that your showerhead isn't leaking underneath your glass shower door.
Future Buyers
There's a good chance that you've already envisioned your dream bathroom. However, if you plan on selling your home at some point, try to use neutral colors that will appeal to prospective buyers down the line. In turn, you will get the most resale value. If you feel doubtful about your design selections, consider whether your design is too trendy. Remember that loud paint colors can draw attention away from other good features of your bathroom, such as the countertops or even the tiles.
Let's Start a Conversation! 
DreamMaker Bath and Kitchen of Tyler offers a wide range of bathroom renovation and remodeling services. We are ready to create the bathroom of your dreams! To get started with a no-obligation consultation, call us at (903) 255-7111 or fill out this form. We serve homeowners in Tyler, Swan, New Chapel Hill and the surrounding communities.