---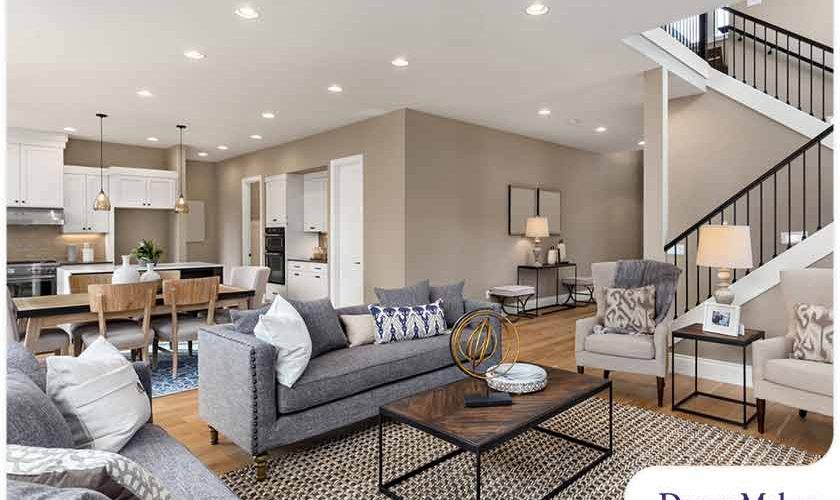 ---
Choosing an open floor plan for your interior remodeling project has several advantages. Since an open floor plan doesn't have interior walls, air and sunlight can flow freely throughout, creating the illusion of an even larger space. However, certain mistakes can detract from an open floor plan. Make sure you avoid them to ensure the best results with your open floor plan.

1. Not Establishing Zones

Without zones, the interior of a home with an open floor plan feels more like a giant box. While most everyone wants a more spacious interior, there's always the need for smaller, more intimate spaces in an open floor plan. To prevent the floor plan from becoming too disjointed, there should be a sense of continuity between zones.

What's the most efficient way of zoning an open floor plan? Use furniture to define a space. Seating arrangements should be as close as possible to encourage conversation. Avoid pushing the sofa and other furniture against the wall, as it'll make the zone feel cold and sparse. Remember: by creating a zone in an open floor plan, you're aiming to create a cozy, intimate space.

Avoid using furniture pieces that seem disproportionately large. They can disrupt the sense of flow in an open floor plan, not to mention they can make it hard for guests to pass through the area.

2. Using the Wrong Elements

Using mismatched furniture or design elements in an open floor space can unnecessarily complicate it. Interior remodelers recommend using different shades of one color in a space to ensure it remains visually cohesive. However, if too many elements match, your interior design may look forced and monotonous. Getting the right balance of contrasting and complementary design elements can be tricky. If you're having trouble with your interior design or color scheme, consult a home remodeling contractor or interior remodeling expert from DreamMaker Bath & Kitchen of Tyler.

3. Following the Same Old Rules

There's no such thing as a one-size-fits-all approach to interior remodeling. Open layouts are different from enclosed spaces, which is why the same design principles won't work. For instance, color combinations and design elements that usually work in individual rooms might make an open space look and feel cluttered visually. Fortunately, adapting to an open floor plan doesn't have to be too complicated. An interior remodeler from DreamMaker Bath & Kitchen of Tyler can help guide you through the design process.

Let's Start a Conversation!
DreamMaker Bath & Kitchen of Tyler offers a wide range of professional home remodeling services, including bath and kitchen renovations. To get started with a no-obligation consultation, call us at (903) 255-7111 or fill out this form. We also have the DreamMaker Virtual Modified Process in place, in light of COVID-19. We serve homeowners in Tyler, Arp, Troup, Douglas, Bullard, Flint and the surrounding communities.