---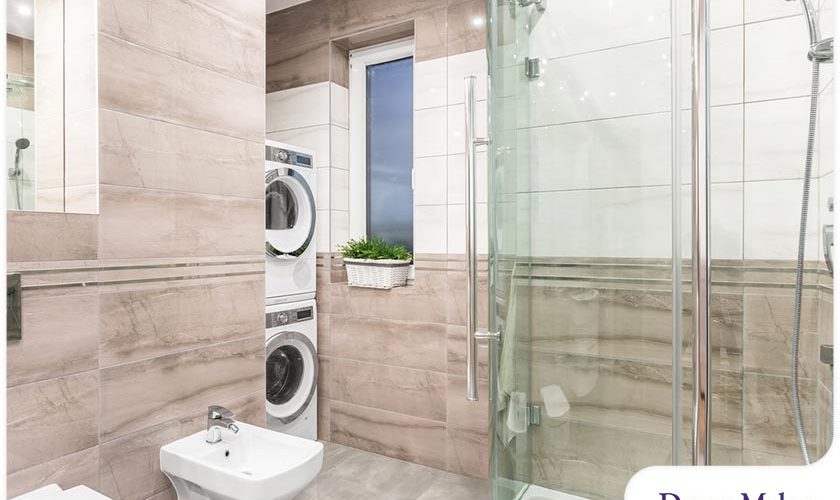 ---
The idea of a bathroom remodel is to improve the space and make it more aesthetically pleasing and functional. Adding a washer and dryer is something you might want to consider when planning for this project to save space elsewhere in your home. Let a trusted bathroom remodeler explain further.

Considerations to Keep in Mind

The addition of a washer and dryer to your bathroom remodel takes careful planning. It isn't as simple as relocating them anywhere in the floor plan and expecting it to work. You have to take these things into account first:

Existing plumbing. Unless your remodeling plan involves replacing all of your bathroom pipes, make sure your machines are installed near the existing plumbing since you'll have to connect them to the water supply and wastewater lines. Of course, don't forget to consider the plumbing's location when you want to switch things up in your bathroom, particularly the location of your bathtub, toilet and shower.
Washer/dryer placement. To fully maximize the vertical space in your bathroom, consider washer and dryer units that you can stack. From there, you can add shelving or cabinets above them. Your remodeler will ensure the dryer is connected to a duct that runs out your home's exterior wall to release the heat.
The option to hide your appliances. If you have a washer and dryer that are mismatched or you just don't like seeing them when not in use, consider creating a custom-built cabinet or enclosure in the bathroom that keeps them out of sight.
Let's Start a Conversation!
When searching the internet for "bathroom contractor near me," keep DreamMaker Bath & Kitchen of Tyler top-of-mind. Let us help you plan, design and create the perfect bathroom for your lifestyle and budget! We can provide you with everything you need to complete your remodeling project and ensure an overall positive experience from start to finish. Give us a call at (903) 255-7111 or complete our online form to schedule an appointment. We serve homeowners in Tyler and the surrounding communities, including Noonday, Douglas and Arp.