---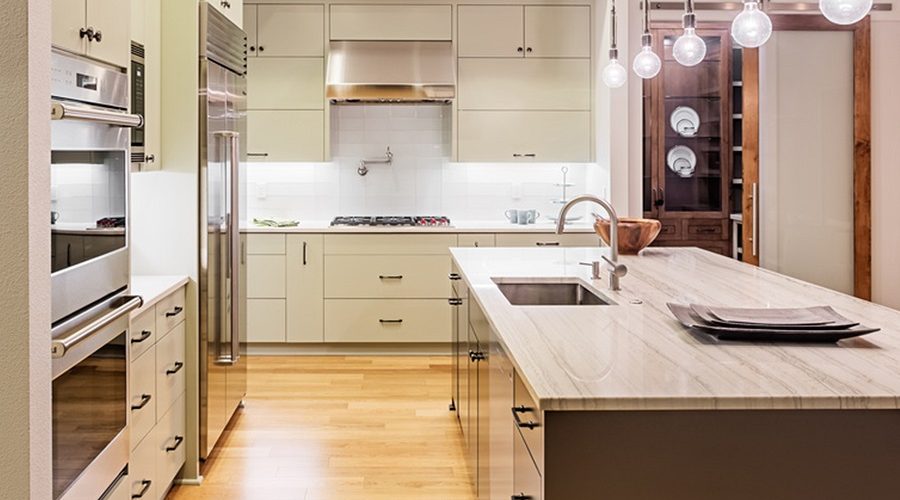 ---
The kitchen is among the busiest rooms in any home, and especially so during the holidays. Are you thinking of how your kitchen can be redone to better accommodate next year's holiday preparations? If the kitchen sink is one of your concerns, then you're reading the right post!
Is a Double-Bowl Sink Worth the Space?
If you have an older home, it probably came with a double-bowl kitchen sink. This trend made its rounds at a time when dishwashers were not yet standard in the average American home. The primary purpose of double-bowl sinks was to make dishwashing easier: one bowl for soapy water, the other bowl with clean water for rinsing.
Nowadays, the double-bowl sink is rarely used for dishwashing. However, this type of kitchen sink does more than make dishwashing easier. Some of the benefits of a double-bowl sink are:
It's ideal for washing large pans and other items that you don't want to run through the dishwasher.

It helps keep things organized. For instance, you can put dirty dishes in one bowl while you use the other for food preparation.

It makes garbage disposal easier too. You can use the garbage disposal on one side even if the other bowl is full of water or dirty dishes.
Is a Single-Bowl Sink Enough for Your Needs?
Today, single-bowl sinks are dominating the home kitchen designs arena. Single-bowl sinks have one deep basin without any divider. They offer a number of benefits, including:
They provide more space for washing bigger kitchen items.

They do not take as much counter space as double-bowl sinks.

They are ideal for smaller kitchens.
Let DreamMaker Bath & Kitchen Help You Choose
Choosing between a single- or double-bowl sink will largely depend on your needs. Do you need more counter space? A single-bowl sink could prove to be a good choice. Do you like the ability to separate dirty dishes while rinsing produce? A double-bowl sink can serve you well.
DreamMaker Bath & Kitchen of Southern Lakes is here to help you choose the right kitchen remodeling options, down to the kitchen sink. Get in touch with us by calling (262) 923-8721 today to schedule a free consultation.