---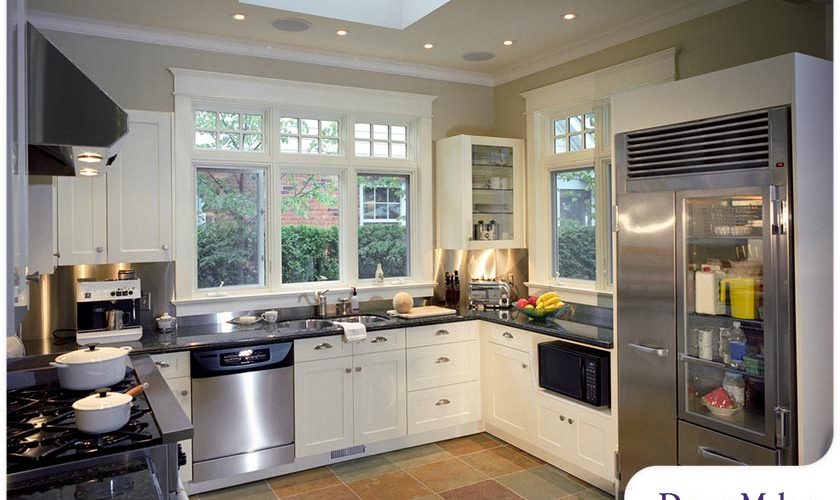 ---
Getting a kitchen quote isn't the only thing you need to focus on when you start planning your kitchen remodeling project. The early stages of the process should involve making decisions about a few things, particularly your choice of layout. After all, it determines the way you cook, socialize and entertain.
There are a variety of kitchen layouts to consider. If you're not sure which one is right for you, looking at the pros and cons of each can help you narrow it down. DreamMaker Bath & Kitchen of Southern Lakes discusses everything you need to know about the U-shaped kitchen layout, including its benefits and drawbacks.
The Pros
U-shaped kitchens are characterized by their "U" shape, which is formed by three connecting walls consisting of cabinets, appliances and countertops. While this layout is commonly associated with older homes and smaller residences, it is also seen in many modern kitchen builds. With the right design, you can enjoy the numerous benefits of a U-shaped kitchen, including the following:
Plenty of counter space. Three connected walls equate to ample countertop space to work on your various kitchen tasks.
Kitchen separation. Take advantage of the U-shaped kitchen layout to define the whole space. One of the three walls can serve as a partition that divides the room from the dining and living areas. However, if you want a more open look and feel for your kitchen, you may swap one of the walls with a breakfast bar or an island with diner-style seating.
Plenty of storage. With upper and lower cabinets on each wall, you have more storage space for all of your kitchen essentials. On top of that, a U-shaped kitchen can accommodate an island, provided that there's enough floor space in the middle. While this feature can add to your existing kitchen estimate, it gives you more options for counter space and storage.
The Cons
Depending on the space you currently have, the U-shaped kitchen layout might not be the perfect fit. Here's a look at some of its drawbacks:
Prone to traffic jams. This layout only has one entry and exit, so if it is narrow, it may disrupt the flow in and out of your kitchen. The good news is that this issue can be resolved in the design phase of the remodel.
Corner cabinets. Corner cabinets can be hard to access and also frustrating to replace. With the help of a trusted local remodeler, you can customize corner cabinets to make them more accessible. Incorporating storage carousels or installing custom cabinets made specifically for corners is a viable option.
Cramped. Deep and narrow U-shaped kitchens can feel too enclosed. Discuss with your remodeler the need to widen the "U" and make the floor space as open as possible to ensure people can get around the kitchen with ease.
Let's Start a Conversation!
You can count on DreamMaker Bath & Kitchen of Southern Lakes, a trusted "kitchen remodeler near me" in the area, for top-quality kitchen remodeling solutions. From the design phase to the installation process, our team of experienced remodelers aims to enhance your quality of life. Call (262) 500-3689 or fill out our online form to schedule an appointment! We serve homeowners in Somers, Paris, Twin Lakes, Brighton, Kansasville and beyond.