---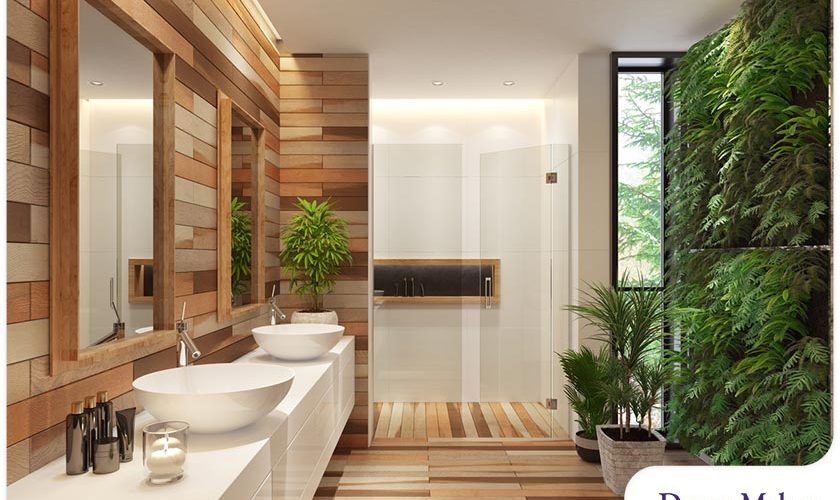 ---
Several myths about bathroom design and remodeling continue to persist today. They shouldn't hinder you from achieving the space you've always dreamed of! Local bathroom remodeler DreamMaker Bath & Kitchen of Southern Lakes reveals the truth behind these misconceptions.
Common Myths
"Going the DIY route is a much better option."
There's the belief that a DIY approach to bathroom remodeling is a way to save on costs. However, doing everything yourself increases your chances of committing costly mistakes, resulting in an outcome that's riddled with problems. That's why a bathroom remodel is best left in the hands of the professionals. For one, you get to save time and money. As long as the contractor you hired has the necessary skills and experience, you can expect your remodeled bathroom to be as attractive as the ones you see in home improvement magazines and on Pinterest.
"Bathroom remodeling projects take too long to complete."
The timeline of a typical bathroom remodel will depend on the scope of the project. A full remodel is a labor-intensive process that can take a few weeks. Those that involve minor upgrades – plumbing and electrical systems are intact and the existing layout is preserved – are often finished in less time.
The misconception of extended timelines may have stemmed from homeowners hiring remodelers lacking the experience to perform intricate tasks like installing tiles and fixtures. To make sure your project is completed on time, turn to a reliable bathroom contractor like DreamMaker Bath & Kitchen of Southern Lakes.
"Bathroom remodeling is only about making the space look more elegant."
The recurring myth about bathroom remodeling is that its only major benefit is more luxury. Sure, a bathroom upgrade can improve the aesthetics of the space, but there are many other reasons to consider this project. The most notable, of course, is that it gives you the opportunity to enhance its functionality.
Bathroom remodeling allows you to focus on adding organizational options like extra shelves and cabinets. It also provides you the chance to save money through energy-efficient features like water-saving showerheads and low-flow faucets. The more you boost the space's functionality, the more you'll enjoy using it.
Let's Start a Conversation!
DreamMaker Bath & Kitchen of Southern Lakes is one of the top online results when you look up "bathroom contractor near me". Whether you need to improve lighting or open up your existing bathroom space, our skilled team of designers and remodelers will meet your needs. To get in touch with us, call (262) 500-3689 or fill out our online form. We serve homeowners in Pleasant Prairie, Union Grove, Bristol, Sturtevant and many other communities.