---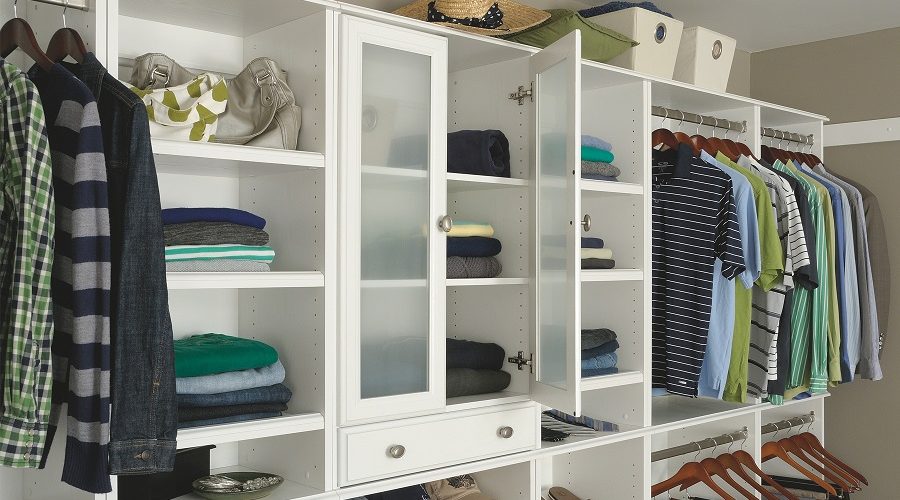 ---
Wondering what a small closet remodel can do for you? One of the best things about walk-in closets is that they are customizable, letting you fashion any kind of configuration that will suit your needs. If you were to design your walk-in closet, what features would you include? Here are the most popular selections:
Great Lighting – Ideally, walk-in closets should have at least three types of lighting: recessed overhead lighting for general illumination, integrated LED lighting behind or under racks and shelves to highlight accessories, and a beautiful accent light for mood and character. If your dressing table is inside your walk-in closet, it'll need dedicated lighting as well.

Custom Shelves & Drawers – No walk-in closet is complete without shelves and drawers for shoes, bags, jewelry, watches and other small items. These drawers can be located on different levels, with items most used going to the most easily accessed units.

Comfy Seating – Sometimes you need to take a seat when dressing, so an ottoman or chair will usually come in handy. If you have more space, a small sofa or loveseat could make a great addition to your walk-in closet.

A Full-Length Mirror – A mirror is essential to every walk-in closet because how else are you supposed to know whether your outfit will turn heads? In smaller closets, a large mirror can also give the illusion of space, making the walk-in area appear roomier than it is.

Built-In Laundry Hamper – One of the easiest ways to keep your walk-in closet tidy is to have a place for everything, including laundry. With a built-in laundry hamper, this will be no trouble at all, plus you don't have to deal with an unsightly plastic laundry basket  taking up space.
For all your walk-in closet needs, DreamMaker Bath & Kitchen of Southern Lakes is the name to call. As one of the top home remodeling contractors in Union Grove, WI, we have what it takes to address all your interior remodeling needs. To learn more about what we can do for you and your home, simply give us a call at (262) 923-8721 or fill out our online contact form.