---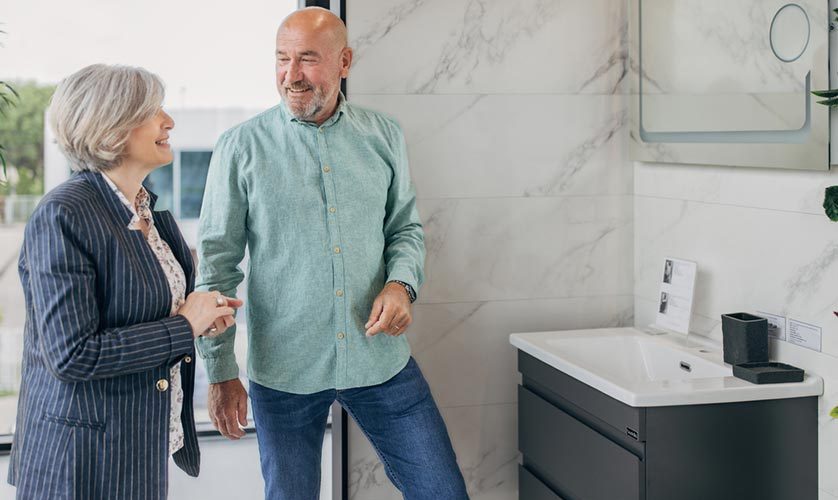 ---
Planning a bathroom remodeling project can seem overwhelming, but having clear, defined goals can dramatically simplify the process. Setting goals ensures that your remodel aligns with your needs, lifestyle and personal preferences. Ready to get started on your remodeling journey? The following tips will help you set achievable bathroom remodeling goals.
1. Evaluate Your Current Bathroom
Take a good look at your bathroom and assess its condition. Take note of the elements that you like and dislike. This helps to determine the direction of your remodeling plans. You can ask your preferred remodeling contractor for a bathroom quote to stay in line with your budget.
2. Consider Your Lifestyle
Think about how you use the bathroom and your specific needs. Are you looking for a kid-friendly, pet-proofing solution? Maybe you're aiming for a more spa-like retreat. Assessing your lifestyle can help direct you toward designs that fit your lifestyle.
3. Prioritize Your Goals
List the features and elements that you want to incorporate into the remodel. Evaluate which are a must and which are nice-to-haves. Remodeling goals can easily change down the line, but understanding your priorities will give you a good jumping-off point.
4. Do Some Research
The total bathroom cost will depend on the materials and fixtures you decide to incorporate into the remodel. Research about them so you can have an idea of not just your budget but also how these will help determine the aesthetics and functionality of the desired bathroom space. With a breadth of ideas out there, it's important to do your own exploration.
5. Gather Inspiration
Assemble a creative folder or lookbook with images and ideas that you love. These can come from home improvement magazines and online sources such as Pinterest and Houzz. A vision board can be helpful in showing to the remodeling team your vision for your bathroom space.
Let's Start a Conversation!
Setting clear goals is key to a successful bathroom remodeling project. If you're still searching for "bathroom remodeler near me", look no further. Known for their one-on-one approach and commitment to personalized designs, DreamMaker Bath & Kitchen of Schaumburg makes it their mission to craft bathrooms that are as unique as your dreams.
Give us a call at (847) 973-5097, or fill out this contact form to start this transformative process today. We serve homeowners in Arlington Heights, Elk Grove, Palatine, Hoffman Estates, Bartlett, and the neighboring communities. Your ideal bathroom is just a call away!