---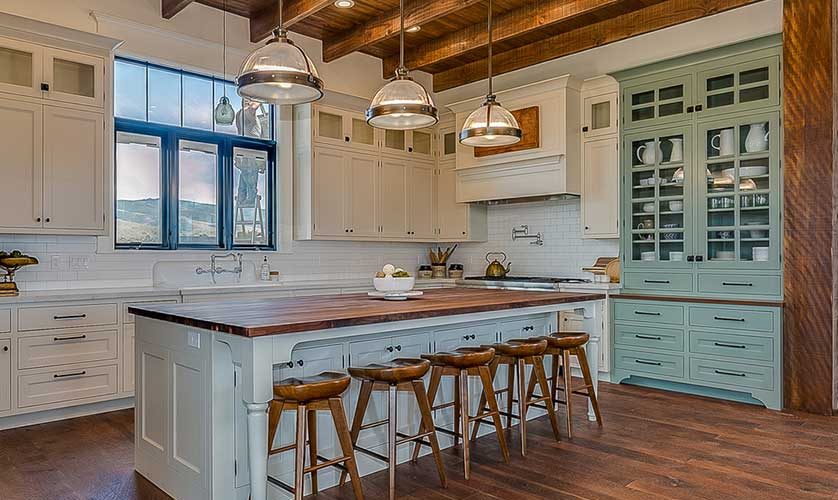 ---
Pendant lighting can make a big difference in the functionality and aesthetics of your kitchen island. With its stunning design and optimal lighting, it adds the perfect ambiance while ensuring safety and mobility as you go about your daily cooking tasks. Find out how you can take advantage of pendant lights in your kitchen remodel project, how to choose the most suitable one to go with your kitchen island, and how to position it so you can maximize its benefits.
Versatility and Style of Pendant Lights
Pendant lights add aesthetics and functionality to your kitchen. You can choose the right one for your kitchen makeover from a number of styles, shapes, and materials. From sleek and modern to traditional and rustic, the right pendant light may match your kitchen's design theme.
Height and Positioning of Pendant Lights
Getting the height and positioning of your pendant lights right is crucial. Too low or too high will block or reduce lighting. The recommended height is between 30 and 36 inches above the counter. However, everyone's needs and kitchen layouts are different, so consult with a home remodeler to find the best placement.
Using Pendant Lights to Enhance Safety and Mobility
The right pendant lights can improve your kitchen's appearance, safety, and mobility. Strategically placed pendant lights can light up food preparation and cooking areas, minimizing the danger of accidents and making your kitchen more accessible and comfortable.
Selecting the Right Pendant Light Fixture for Your Kitchen
Selecting the right light fixture for your kitchen island is an important part of the remodeling process. Here are some factors to consider when choosing the perfect pendant light:
Size. From small to extra-large, the size of the pendant lights should be in proportion to the countertop size.
Finish: Choose a finish that complements your kitchen's décor.
Color. The color of the lighting should blend well with your kitchen's color palette.
Light Source. Consider energy-efficient options like LED lighting, as well as dimmable switches that allow you to adjust light intensity to suit various activities and moods.
Let's Start a Conversation!
The right pendant lighting can transform your kitchen island into a functional yet stylish centerpiece. So, why wait? Reach out to DreamMaker Bath & Kitchen of Schaumburg at (847) 973-5097, or fill out our contact form to get started on your kitchen renovation journey. We serve homeowners in Arlington Heights, Elk Grove, Palatine and Hoffman Estates, as well as the surrounding communities.