---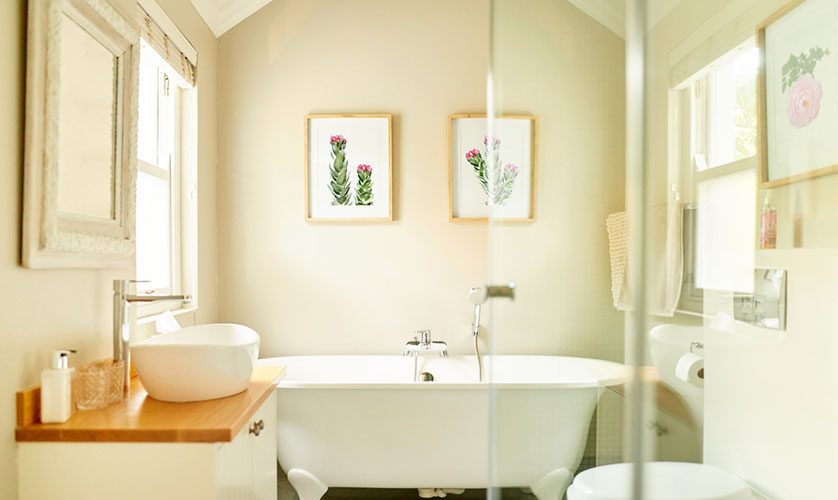 ---
Bathroom upgrades can transform a mundane space into a luxurious oasis. Amid the allure of various bathroom upgrades, it's essential to distinguish those that offer genuine value. A bathroom renovation encompasses a range of improvements, from minor cosmetic changes to significant structural modifications. While every homeowner's preferences and needs vary, certain upgrades consistently prove worth the investment, elevating the space's functionality and appeal. Learn more about them here.
Install Quality Fixtures
Upgrading your bathroom's fixtures and faucets is more than a visual transformation; it's about enhancing your space's tactile and functional aspects. A bathroom remodel should include high-quality materials that elevate aesthetics, guarantee longevity and improve performance. Premium fixtures typically exude sophistication and promote ease of use.
Add a Soaking Tub
Indulge in lavish relaxation with a soaking tub. Beyond its functional purpose, a high-quality soaking tub can transform your bathroom into a self-care sanctuary. It can serve as a focal point exuding opulence and tranquility. Moreover, the experience of immersing yourself in warm water after a taxing day becomes an everyday luxury.
Replace your outdated bathtub with a modern and comfortable option. A bathtub replacement enhances aesthetics and improves functionality, providing a rejuvenating space for relaxation. Choose from various designs and materials to find the perfect fit for your bathroom's theme and personal preferences.
Enhance Your Shower Experience
Upgrade your daily routine with a spa-like shower experience. Incorporating multiple showerheads, body jets and integrated seating creates an immersive environment that transports you to a personal oasis. This upgrade must cater to your practical needs and transform your shower into a sensory delight, revitalizing your senses and well-being.
Install Heated Flooring
Heated flooring transcends functionality to offer a touch of luxury. Stepping onto warm tiles during chilly mornings becomes a soothing experience that elevates your bathroom's comfort. This sumptuous yet practical upgrade adds a layer of relaxation to your daily routine, ensuring your bathroom is a cozy space.
Customize Cabinetry and Storage Solutions
Well-designed storage solutions are an essential aspect of bathroom upgrades. Custom-built cabinetry optimizes your space while seamlessly integrating with your overall design scheme. Beyond mere functionality, these solutions contribute to the aesthetics of your bathroom, adding a touch of elegance and organization to the space.
Use High-End Lighting
Lighting plays a pivotal role in shaping the ambiance of any room, including the bathroom. Investing in high-quality lighting fixtures that balance functionality and aesthetics can enhance the atmosphere. Thoughtfully placed fixtures provide sufficient illumination for daily tasks and a warm, inviting glow that elevates the bathroom's visual appeal.
Let's Start a Conversation!
Transforming your bathroom into a luxurious retreat is a worthwhile investment—one that pays for itself in comfort, style and property value. Take that next step toward your dream bathroom with the help of DreamMaker Bath & Kitchen of Schaumburg. Call us at (847) 973-5097 or visit our contact page to schedule a consultation. We serve clients in Arlington Heights, Elk Grove, Palatine, Hoffman Estates, Barrington and Bartlett.