---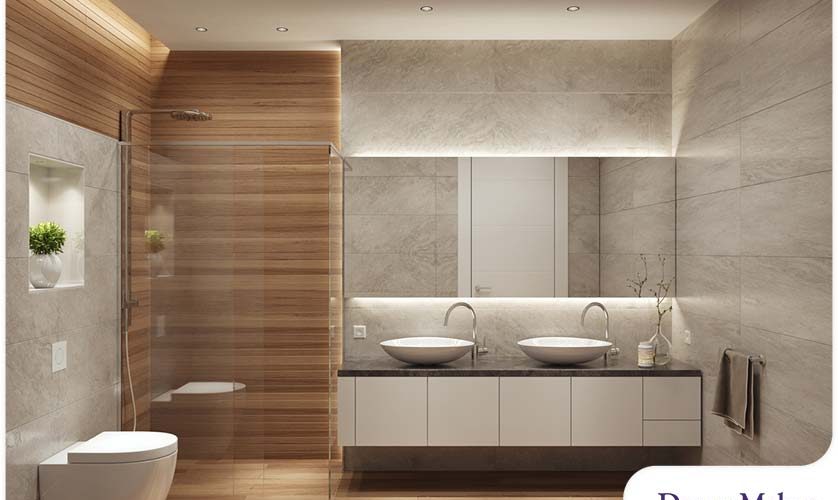 ---
No one should underestimate the importance of having a calming bathroom. After all, it's where you clean and take care of yourself. And for some people, it might be the only place in their homes where they can get a precious moment to themselves. So, if you're looking to transform your bathroom into a calming space where you can feel calm, here are five tips you should keep in mind.
Why Is a Tranquil Bathroom Important?
Why does anyone want a calm, relaxing and tranquil bathroom in the first place? Here are a few reasons why you need this for your next bathroom renovation:
Stress Relief – Taking time out of your day to focus on self-care away from everyday stresses can be very beneficial in helping you reset for the next day. A calm environment, such as the bathroom, can be ideal for this relaxation activity due to its private nature. Here, you can relax without distractions or other people around them.
Relaxation – People often go to the spa for relaxation. And you can achieve the same effect with a calm bathroom. With a tranquil atmosphere, you can leave your worries and concerns outside and solely focus on doing what's best for you to achieve relaxation.
5 Tips to Create a Tranquil Bathroom
Achieving a tranquil bathroom doesn't mean removing everything but its essentials. To create the right atmosphere, you need to invest in several features. Here are some tips to keep in mind.
Invest in a Calming Color Palette
The colors used within any given room have been found to affect our emotions directly, so choose your colors accordingly. You can opt for soft tones such as blues and greens, known for their calming effects. You can also add accent pieces like artwork with neutral shades to enhance this effect even more.
Add a Spa-like Ambiance with Aromatherapy & Relaxing Music
To add ambiance to the mix, try using aromatherapy diffusers filled with essential oils such as lavender and chamomile tea tree oil. These oils are all known for their natural stress-relieving properties. You could also incorporate relaxing music in your space while you're using it. These will help set the mood.
Maximize the Use of Natural Light
Having a lot of natural light in your bathroom will make the room feel airy and also help enhance the soothing features you have. So, get as much natural light as possible without compromising your privacy. You can use privacy screens or even blinds that let ample light into your space.
Declutter and Organize with Better Shelving & Storage Systems
A well-organized bathroom can distinguish between a calming space and one that adds stress. To achieve this, invest in shelving units designed to be aesthetically pleasing and practical. If you're short on space, you can also use open storage systems to organize your things. Additionally, incorporating vertical storage solutions like floating shelves can contribute to an overall feeling of tranquility by giving everything an elevated look.
Invest in Quality Accessories
High-quality accessories will add a touch of luxury to your bathroom's decor and give it an extra layer of that relaxing feel. Consider investing in plush towels, elegant soaps and lotions, and luxurious bathmats made from natural materials such as bamboo or wool for added comfort when stepping out after a long shower.
Let's Start a Conversation
We aim to create a bathroom remodel for you that matches your dreams. We will communicate with you throughout the renovation process with exceptional workmanship in line with the DreamMaker Code of Values™.
For a free consultation with DreamMaker Bath & Kitchen of Schaumburg in Schaumburg, IL, contact us at (847) 973-5097. Arlington Heights, Elk Grove, Palatine, Hoffman Estates, Barrington, and Bartlett are also included in our service area.