---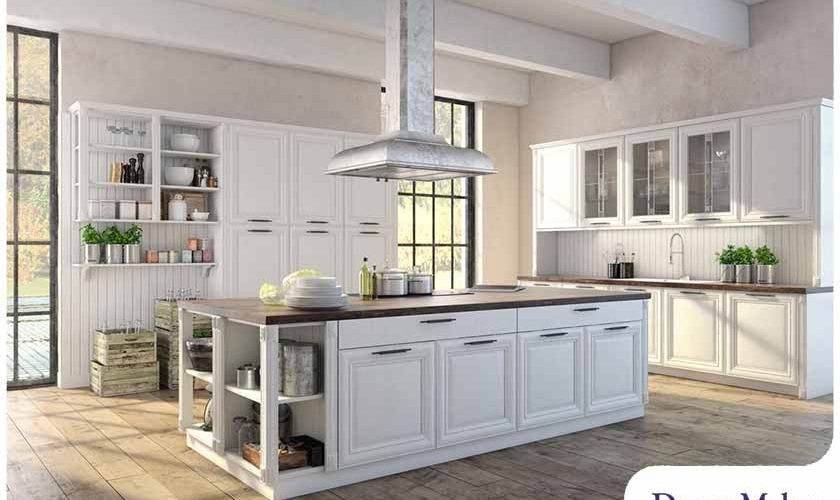 ---
Most homeowners spend a lot of time considering the usual things with their kitchen — from stainless steel or white appliances to tiled or wood floors. Beyond these essential elements, there are other ways to make the heart of your home cozier, more inviting, and uniquely yours.
To help you add character to your kitchen, here are some tips from a trusted kitchen remodeler near me.
Show Your Personality
There are several areas in the kitchen where you can inject hints of your personality. For instance, consider your favorite tile pattern or color combination for the backsplash. If you don't have a particular color or pattern in mind, try purple, red, or blue patterns. These would make your backsplash an excellent focal point.
If you enjoy being in nature, you can select earthy tones for your color palette to recreate the relaxing atmosphere in a natural environment. Do not hesitate to experiment with details too. Remember that a kitchen with character is made up of interesting details. Even small ones can be impactful and draw attention.
Add an Artwork
When getting a kitchen quote, we typically focus on the functional aspects of the kitchen design, like storage, appliances, and countertops. Consider the aesthetic of your space. One way to elevate your kitchen is to add a painting or any artwork that will transform a specific area and make it stand out. You can pick your favorite artwork or something that your kids or a loved one made.
Choose Light Fixtures Wisely
Consider adding statement lighting. In a kitchen, a pop of color or a playful metallic can instantly become the center of attention. Modern and vintage-style linear pendant lights are a good option, and their installation is simple.
Utilize Texture
It's also a great idea to incorporate various materials into your kitchen, especially matte and textured surfaces. For most designers, cabinet hardware is an easy way to add a special detail to your kitchen design. For instance, choosing a metal with an aged finish, like copper or brass, gives the kitchen a more classic, personal feel.
Work With a Reliable Contractor
At DreamMaker Bath & Kitchen of Schaumburg, we are always willing to assist you in creating a space that both preserves your fondest memories and inspires new ones. You can rest assured that your remodeling project will be thoroughly planned and discussed so that our experts can develop creative solutions that will incorporate your ideal design into your new space.
Let's Start a Conversation!
If you need a kitchen estimate, you can count on DreamMaker Bath & Kitchen of Schaumburg to provide you with a detailed breakdown of your project costs. Call us at (847) 973-5097 or fill out this contact form for more details about our services. Our service areas include Arlington Heights, Elk Grove, Palatine, Hoffman Estates, Barrington, and the surrounding areas.