---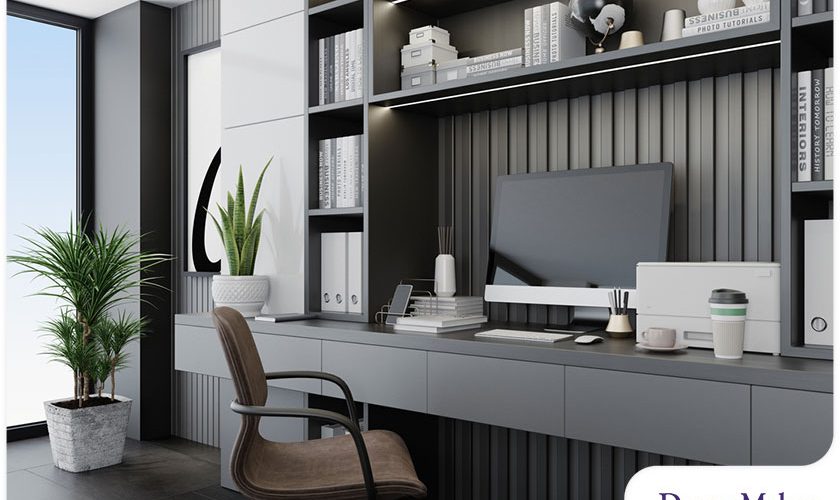 ---
Whether you're starting a small business or shifting to remote work, a well-designed home office can benefit you in many ways. There are different ways to design your workspace, but a few general guidelines will ensure the design fits your needs. In today's article, trusted home renovator DreamMaker Bath & Kitchen of Schaumburg explains some home office design mistakes that you should avoid.
A Lack of Connection to Nature
Even if you're in an office, this doesn't mean you should cut yourself off from the outside world. Installing a window or a skylight can do wonders for your physical and mental health as it promotes proper ventilation, natural lighting and other benefits. A lack of proper ventilation can lead to a stuffy home office that retains odors and stale air. Natural lighting is also crucial since it contributes to your home's energy efficiency and helps enhance your mood.
Bad Office Chairs
Since you'll be sitting for hours on end, a good office chair is important for several reasons. Your productivity can be affected if you're uncomfortable or can't reach or properly see the things you need. A bad office chair can affect your spine and posture. With the right chair, you can focus on work better and stay comfortable throughout the day. Choose an office chair that is right for your height and desk. Although some chairs are adjustable, most office chairs can be further enhanced by adding back support. Another tip is to get an office chair that has a foot platform if you have trouble reaching the floor.
Improper Use of Space
Creating a home office that is suited to your preference requires proper utilization of space. If you have too much space and you don't have the right storage and organization solutions, you might develop a tendency to accumulate clutter in your office. But if your workspace is cramped, you risk working in an uncomfortable setting — which will eventually have a negative impact on your productivity. A good layout is key to properly utilizing the space you have.
Let's Start a Conversation!
Tired of searching "home remodeler near me" online? Look no further because DreamMaker Bath & Kitchen of Schaumburg can cater to all your home remodeling needs. From kitchen renovation to accessibility remodeling, we can build the spaces you've always dreamed of. Request a quote by calling us at (847) 973-5097 or filling out our contact form. Our service areas include Arlington Heights, Elk Grove, Palatine, Hoffman Estates, Barrington and Bartlett.