---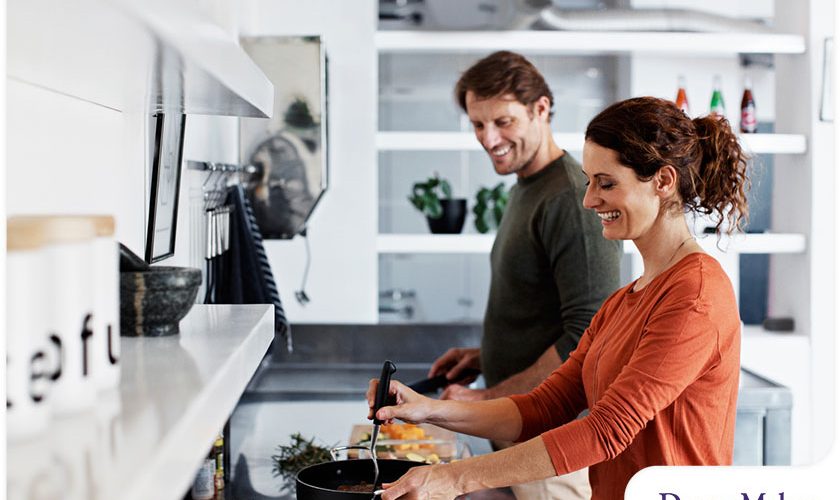 ---
Accessible design can be called many things — universal, barrier-free, aging-in-place — but the basic principles are the same: to make products and environments accessible to all people, regardless of age or ability. When it comes to the kitchen, mobility remodeling typically involves a few tweaks and substitutions that allow for easier use. If you are thinking about redoing your kitchen to make it more accessible, here are three features that should always be included.
1. Minimal Barriers
A barrier is any physical impediment that may hamper movement, which is why an accessible kitchen must be imagined from the ground up. As a general rule, accessible kitchens are designed to work for people in seated positions with limited reach and hand strength. Countertops are usually lowered by two inches to allow for use from a seated position, but this also depends on how tall the user is. Other times, the counters are set at varying heights to accommodate multiple family members.
2. Smart Storage Solutions
Another major consideration is storage. Standard cabinets and drawers are usually too deep for somebody who is seated to reach into. The space is often limited due to allowances made for legroom and, of course, shelves that are high up on the wall are out of the question. This is why you need to be creative in this department to make sure that the kitchen is still fully functional.
Your kitchen quote should include the cost of installing multi-layered cabinets and drawers that aren't too deep. Roll-out cabinets are ideal for storing pots and pans, and pull-out pantries are preferred for boxed and canned goods. Work closely with your contractor to make sure that you have enough storage for everything that is needed in your kitchen.
3. The Right Appliances
An accessible kitchen is geared towards complete convenience. The right appliances may be a bit hard to identify because they can usually fit in any home, even one that is designed without mobility in mind. Look for cooktops that are separate from the oven so that the space beneath is open for legroom. Accessible refrigerators will have freezers that can be pulled out for easy access and double doors. If you or a family member is confined to a wheelchair, select an oven that is hinged on the side.
Let's Start a Conversation!
Rather than typing "kitchen remodeler near me" into a search engine, give the experts at DreamMaker Bath & Kitchen of Schaumburg a call at (847) 416-8451 to schedule a free consultation. Alternatively, you may fill out our contact form to request an estimate today. We serve homeowners in Arlington Heights, Elk Grove, Palatine, Hoffman Estates, Barrington and Bartlett.