---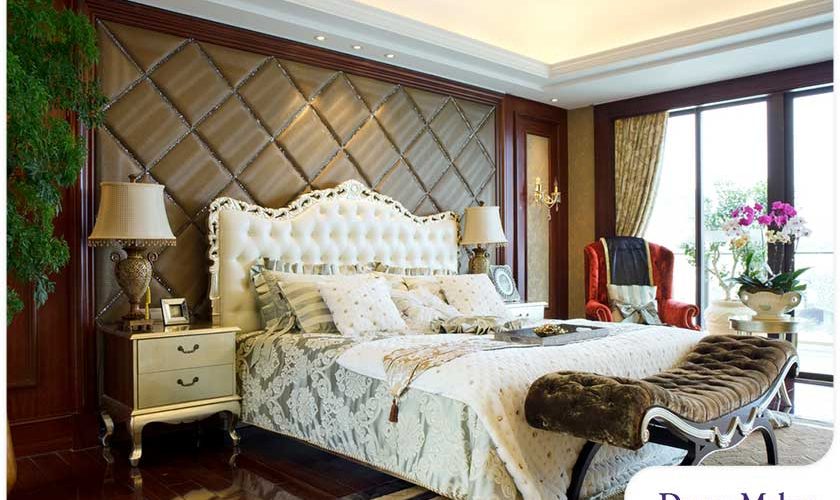 ---
A bedroom should be specifically designed to enhance feelings of rest and relaxation to aid in a healthy night's sleep. However, designing the perfect bedroom during a home remodel is no small feat and takes a lot of planning to pull off correctly. To aid you in this endeavor, your friends at DreamMaker Bath & Kitchen of Schaumburg have put together a short list of features that you should consider including when designing your dream master bedroom.
1. A Comfortable Mattress
It is no secret that people across the country suffer from inadequate or poor-quality sleep. These restless nights can lead to everything from cranky moods to mistakes at work. This is why it is essential that you invest in a well-made mattress to spare you from sleep deprivation. Spend a little extra money on one and your body will thank you for it!
2. Good Lighting
Dramatic lighting can be your bedroom's best friend. Don't just settle on one type of lighting and call it a day. Instead, take the time to think about how you want your bedroom to function. You can add designer lamps to accentuate your room's design and an overhead pendant that offers bright lighting as well as a focal point. Dimmers are also a good idea and can help to ease you into a good night's sleep.
3. A Wall That Serves as a Focal Point
If you want that designer look that wouldn't feel out of place even in an interior remodeling magazine, then consider adding an accent wall behind your bed. Here, the possibilities are literally endless. You can hang a piece of statement artwork or install gorgeous patterned wallpaper.
4. Finishing Touches
After the major pieces are in place, don't forget to add in the details. This is what can make your space truly unique. If you love sipping tea in the afternoon or coffee to start your day, then you can add a tea or coffee station in one corner. If you love reading, spend a little money on a beautiful accent chair that you can situate in your very own reading nook. If it helps you start and end your day on a positive note, go for it.
Let's Start a Conversation!
Looking for a trusted home renovation company to help you get started on your dream bedroom? Then look no further than DreamMaker Bath & Kitchen of Schaumburg. To consult with one of our experts, please feel free to call us at (847) 416-8451 or fill out our contact form. We serve homeowners in Arlington Heights, Elk Grove, Palatine, Hoffman Estates, Barrington, Bartlett and beyond.