---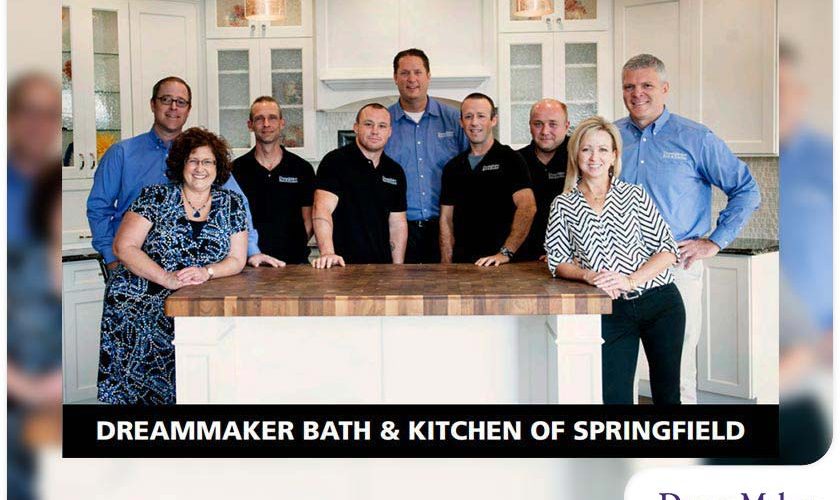 ---
Across the country, you can access the home renovation services that DreamMaker Bath & Kitchen is known for thanks to dozens of franchisees. Each year, DreamMaker honors one franchise owner with the coveted Franchise of the Year award for going above and beyond when it comes to customer service and satisfaction, and for staying true to the core values that have made DreamMaker Bath & Kitchen one of the most trusted names in the remodeling industry.
We would like to offer our congratulations to Curt Trampe of DreamMaker Bath & Kitchen of Springfield for earning this year's award. Great job, Curt and team!
About This Year's Winner
Curt Trampe founded his own home remodeling business in 1998. He took on handyman-type projects and eventually grew the business to include 10 employees. However, Curt was bothered by their unfocused home remodel approach. He knew he needed to fine-tune so in 2006, he joined the DreamMaker family — and never looked back.
"DreamMaker was attractive to me because they focused exclusively on kitchen and bathroom remodeling, which was appealing after my previous unspecialized business experience," says Curt. DreamMaker already had tried-and-true business processes in place that were easy to apply. According to Curt, this was also very important in making his decision.
"I think one of the best things about DreamMaker is the other franchisees – just having others that are attempting to operate their business in the same model is a huge benefit. That's definitely an important asset that being a part of a franchise brings to the table."
Why Consider Being a Part of the DreamMaker Family
Curt's success story is just one of many that we have at DreamMaker Bath & Kitchen. If you still aren't convinced that a DreamMaker franchise is for you, here are a few more reasons why you should consider becoming a franchisee.
DreamMaker is the sixth largest national remodeling company in the United States and a highly ranked home services franchise by the Franchise Business Review 2021 Franchisee Satisfaction Rankings.
We are the 2021 Top Franchisor for Innovation & Culture by Franchise Business Review. 
Home remodeling is a $420 billion industry with strong profit margins and growth.
Let's Start a Conversation!
Whether you are interested in a small bathroom remodel or have been saving up for your dream whole-home remodel, turn to the experts at DreamMaker Bath & Kitchen of Schaumburg. For all your home remodeling needs, give us a call today at (847) 416-8451 or fill out our contact form to schedule a free consultation. We serve homeowners in Arlington Heights, Elk Grove, Palatine, Hoffman Estates, Barrington, Bartlett and many other communities.