---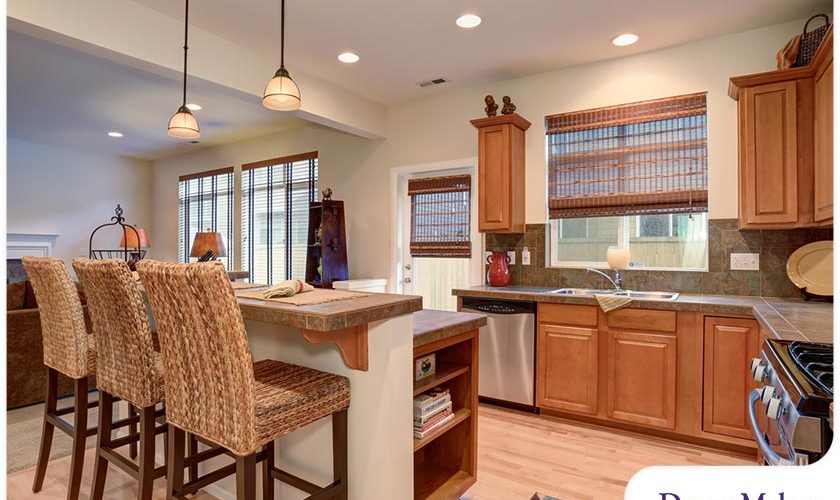 ---
When it comes to remodeling your kitchen, there are no right or wrong answers. Many of the important decisions that you will make largely depend on personal preferences as well as the unique needs of your family. One decision is whether to include a traditional dining room that is separate from the kitchen, or opting for the casual vibe of an eat-in kitchen. In today's post, a top kitchen remodeler shares the strengths of each to help you make the right choice.

Eat-In Kitchens

An eat-in kitchen, as the name suggests, is a kitchen that has been specifically designed to accommodate diners. There are many ways to achieve this, ranging from installing a larger-than-average kitchen counter that can double as an eating area or creating a small breakfast nook in a corner.

While many people consider eat-in kitchens to be an essential, others want to avoid small, cramped spaces. Depending on your lifestyle and the size of your home, a kitchen contractor may suggest that you go with an eat-in kitchen.

If you enjoy socializing while preparing meals, then having a kitchen that can seat diners is a big plus. It is also very convenient since you don't have to ferry food to a separate room and risk spilling it. Another advantage is that clean-up is much easier since all the cooking and eating is confined to one area of the house.

Separate Dining Rooms

In many homes across the country, dining rooms are still popular even if they aren't necessarily used for every meal. A separate dining room can still be a great feature if you have a large family or love entertaining guests. It is especially useful during the holidays, where the kitchen can be very busy and having it out of sight in a separate area can help you relax and enjoy the meal with your family more.

Let's Start a Conversation!
Whatever you decide is best for your family, we're here to help. Instead of typing in a generic search term like "kitchen remodeler near me", give DreamMaker Bath & Kitchen of Schaumburg a call at (847) 416-8451 to schedule a consultation. Alternatively, you can fill out our online contact form and one of our experts will get back to you as soon as possible. We serve homeowners in Arlington Heights, Elk Grove, Palatine, Hoffman Estates, Barrington and Bartlett.