---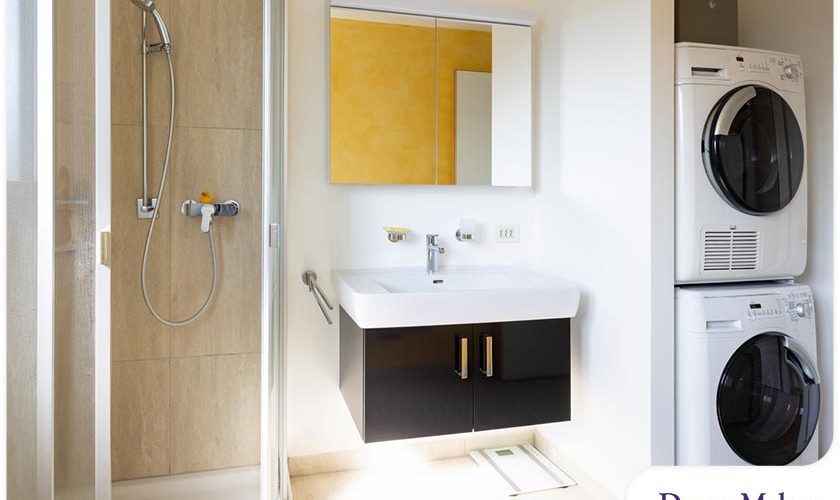 ---
The convenience of a washer and dryer is always at the top of homeowners' must-haves. But not every home has space for a dedicated laundry area, making the bathroom a possible solution to the conundrum. In today's post, a trusted bathroom remodeler, DreamMaker Bath & Kitchen of Schaumburg, shares the three most important things to know before installing a washer and dryer in your bathroom.

Existing Plumbing

If you live in a multi-unit building, the first thing you need to know is if you are allowed to own a washer and dryer. Many older buildings will not allow any kind of washing machines because they have outdated pipes. If this is the case, then you are probably out of luck unless you move. Washer and dryers are almost always required to be installed near an already existing plumbing system.

Your existing plumbing will be a huge factor in determining whether or not it is even practical for you to get a washer and dryer. Aside from needing to be near a water supply, it will also need pipes for wastewater to drain.

Stackable or Combo?

Most people prefer front-loading units because they give you a full-size washer and dryer option. These units can even be stacked on top of each other to save on space. You can then add shelving or cabinets above to create extra storage space. The only downside is that you will need to install a vent from the dryer to the exterior wall. You can ask your bathroom contractor to run it within the ceiling joists.

Combo or all-in-one washer-dryer units are popular overseas and gaining traction here in the United States. As the name suggests, combo units combine a washer and a dryer into a single unit. While it does have a smaller footprint, the laundry cycle generally takes longer. If you are not a fan of exposed appliances, you can easily conceal the unit inside a bathroom cabinet since they also do not require any ventilation.

Let's Start a Conversation!
Instead of typing in a generic search term like "bathroom contractor near me", give DreamMaker Bath & Kitchen of Schaumburg a call at (847) 416-8451 or fill out our contact form to request a free consultation. We serve homeowners in Arlington Heights, Elk Grove and Palatine. We also service clients in Hoffman Estates, Barrington, Bartlett and the surrounding areas.