---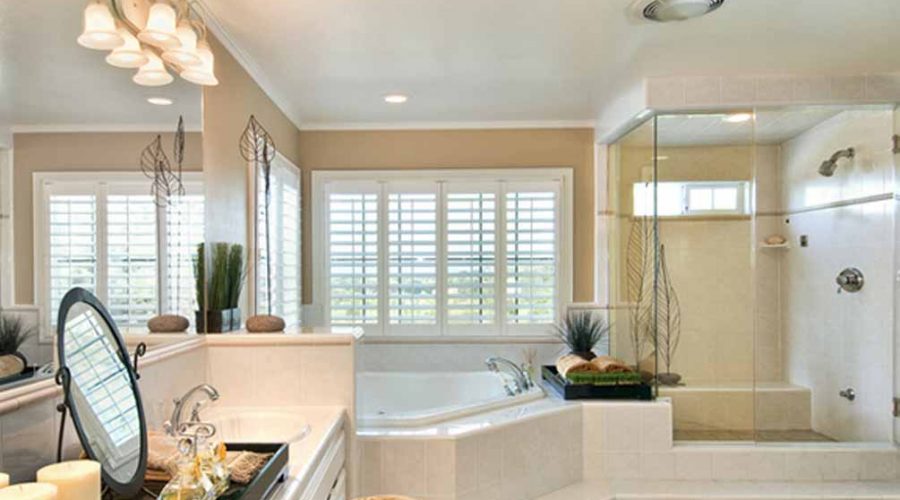 ---
A bathroom renovation doesn't always have to involve a major overhaul to be considered a successful project. Sometimes, it's the minor modifications like lighting that make a world of difference. Still, the different types of lighting can be confusing, so follow this basic guide from your local bathroom remodeler DreamMaker Bath & Kitchen of Schaumburg.
Ambient Lighting
Not all bathrooms are created equal. Some are blessed with access to natural light, while some are given the short end of the stick in terms of location. The good news is that there is a substitute for natural lighting that homeowners can use in their bathrooms: ambient lighting. Since this type of lighting aims to mimic the way natural light illuminates a space, it can be as soft and subdued as you want it. Think recessed lighting, chandeliers and pendant lighting fixtures.
Task Lighting
Task lighting does exactly what its name suggests. The bathroom is the place where you do most of your grooming activities, whether it's shaving, brushing your teeth or performing your skin care regimen. It makes sense to invest in task lighting fixtures that won't cast unflattering shadows on your face. The best way to install task lighting is via vertical fixtures or light sconces on either side of the mirror, never above it.
Accent Lighting
If there's any bathroom feature that you want to showcase, accent lighting is the way to go. Whether it's elaborate tilework or a beautiful piece of artwork, a small recessed spotlight can highlight it.
Whether you're planning a small bath remodel or a full-scale bathroom renovation, it's best to exercise caution. Wiring and electricity should be handled by professionals. If you're ready for a brighter and better bathroom, let DreamMaker Bath & Kitchen of Schaumburg help you with that. Call us at (847) 973-5097 to learn more about our services.