---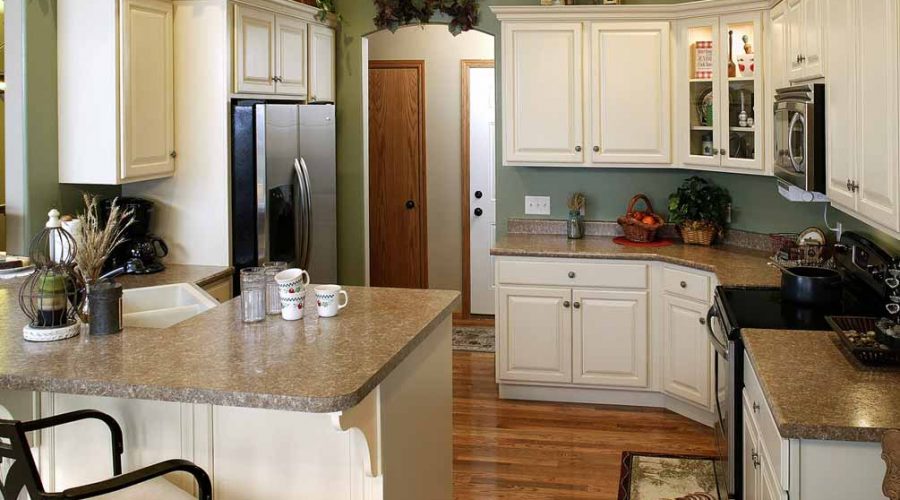 ---
It's been said that cooking engages the taste buds and the visual sensibilities as well. Cooking becomes a much more pleasant experience when your kitchen is visually striking. If your kitchen needs to be not only more attractive but better-designed to cope with the demands of cooking, 2019 is the year of contemporary kitchen renovation projects. Here are a few design predictions you can take cues from.
Mad About Matte
Matte will make it big in 2019, particularly matte black. This paint finish is best applied to your cabinets and kitchen island. The sleek, timeless look of matte black in your kitchen adds elegance and sophistication that's easy to work with. Pair this trend with pendant light fixtures to tie the whole look together.
Benches Are for Brunches
Kitchens aren't known to have the comfiest seats in the house (a feature that's usually relegated to the living room). That's about to change in 2019.  Make breakfast, lunch and dinner better by investing in bench seats for your kitchen nook. Consult your kitchen remodeling contractor to achieve that "built-in bench" appeal.
Go Digital
Your home, along with your kitchen, should be able to keep up with the technological advances of today. Automated light switches, wifi-enabled espresso machines and programmable refrigerators are only some of the kitchen appliances that can go digital.
Texture Galore
Cooking is a tactile experience, and what better way to improve it than to add more texture in the kitchen? Start by installing industrial countertops with a concrete surface and work your way to the backsplashes, where you can use exposed brick. Just be careful not to overdo it.
Ready to take on 2019 with a better kitchen? Let DreamMaker Bath & Kitchen of Schaumburg make it happen. Call us today at (847) 973-5097.