---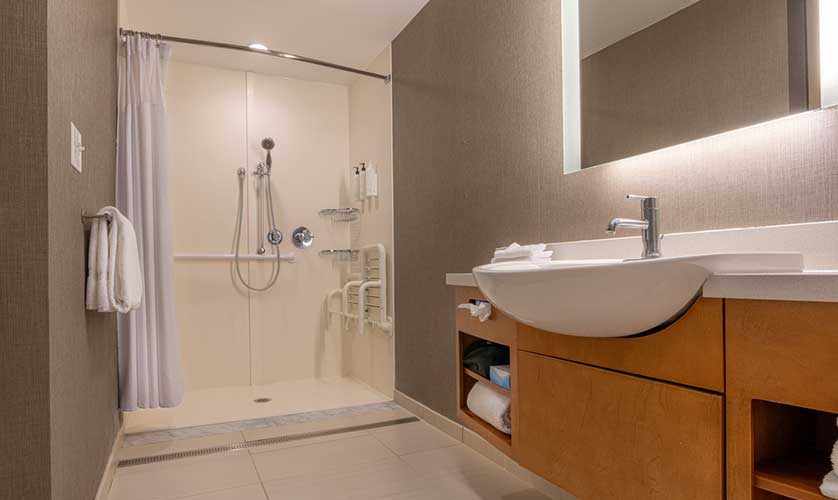 ---
Are you considering transforming your bathroom into a stunning yet practical wet room? Wet rooms do not only add a touch of luxury to your home, but they also maximize the use of space and improve accessibility. However, proper planning and installation are crucial to ensuring your wet room works seamlessly. This blog post explores the do's and don'ts of creating a wet room to ensure the space works for you.
Do's for Wet Rooms
Consult a professional bathroom remodeler near me. To ensure your wet room project is a success, seeking expert advice and guidance is essential. Consulting a professional bathroom remodeler will help you navigate the process, from design to installation and ensure your wet room meets your needs and expectations.
Get a bathroom quote and estimate. Budgeting is a crucial aspect of any home improvement project. Before starting your wet room transformation, obtain a detailed bathroom quote and estimate from a professional. This should consider factors such as materials, labor and any add-on services. Having an accurate bathroom estimate will help you plan and allocate funds appropriately.
Choose the right materials. Selecting the proper materials is essential for long-lasting and functional wet rooms. Invest in quality waterproofing materials, such as tanking systems, to prevent water damage to your home. Opt for slip-resistant flooring to reduce the risk of accidents, and select fixtures and fittings designed specifically for use in wet areas.
Consider accessibility and safety. A well-designed wet room should be both accessible and safe. Incorporate grab bars and seating to make the space comfortable and practical for all users. Ensure proper drainage to prevent water from spreading throughout the bathroom, and install adequate lighting for ease of navigation and use.
Don'ts for Wet Rooms
Don't overlook ventilation. Proper ventilation is crucial in a wet room to avoid issues with mold and mildew. When planning your wet room, ensure a suitable ventilation system to keep the space fresh and free of excess moisture.
Don't forget about storage. While the open concept of a wet room is sleek and spacious, it's essential not to overlook the need for storage. Incorporate built-in or freestanding storage solutions to keep your personal items organized and dry, ensuring a clutter-free environment.
Let's Start a Conversation!
An effective wet room requires careful planning, the right materials, and attention to safety and accessibility. By considering the do's and don'ts outlined in this blog post, you can achieve the perfect wet room for your home. For expert advice and guidance, contact DreamMaker Bath & Kitchen of Reno at (775) 522-7888 or via our website. We serve clients in Reno, Sparks, Spanish Springs, Verdi, Truckee and the surrounding areas.