---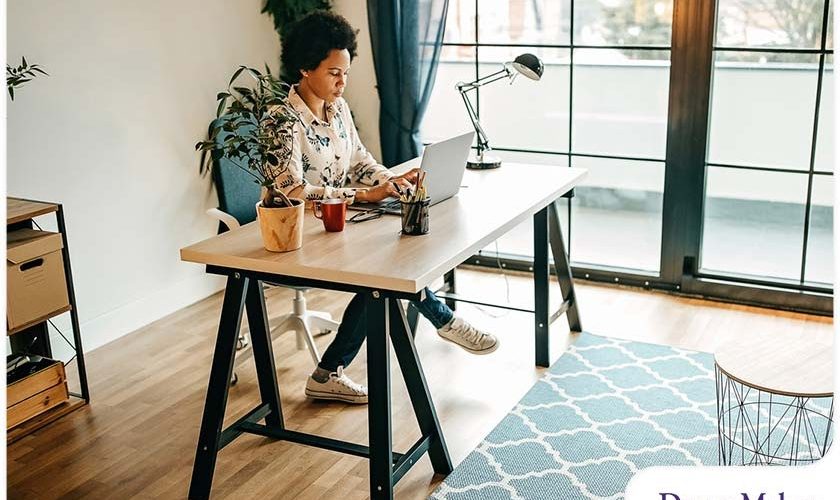 ---
All the main areas of your home — kitchen, living room, bathroom, bedroom and dining space — are a study in functional design. But what about that spare room just off the stairs or that unused corner? A flex space doesn't serve any purpose on its own — until you decide to do something about it. And when you do, it might turn out to be your favorite room of all!
If you're planning home remodeling in the near future, you might want to focus on your flex space. Like the basement, a flex space is versatile enough to serve a number of functions. Here are some creative ways to use it:
1. Make it your home office. Have you gotten used to working from home? If you've been working in the kitchen all this time (getting interrupted every time someone is feeling snack-ish) or the living room (with cartoons blasting in the background), then you definitely need a change. Stay focused on the task at hand by using your flex space as a home office. Paint the walls a neutral, calm hue, and add an ergonomic chair, sturdy desk and a few cabinets to get started. 

Those who are fortunate enough to have a larger flex space can use a corner of it as a cozy reading nook or library. You can start by having bookcases installed and adding a comfortable reading chair or window seat. If you're having trouble with the final design, you can always consult a trusted interior remodeling company like DreamMaker Bath & Kitchen of Madison. Our skilled design team will make your room conversion easier and less stressful.
2. Use it as a craft room. Perhaps you've just discovered a passion for arts and crafts, or maybe you're already an established name on Etsy. Whatever the reason, you'll need a dedicated room where you can work and be creative with minimal distractions. The flex space is perfect for this. You can line the wall with shelves to hold your supplies, and add a large table for projects. And don't overlook lighting! Natural light is always better but if the space doesn't have windows, some great task lighting will definitely help.
3. Turn it into a bar and lounge. That flex space next to the dining room is actually a perfect spot for showing off your wine collection. Have a sleek bar and a concealed mini fridge installed in the room, and complete the gentleman's lounge look with large, cozy armchairs and some fine art on the walls. You can even add a dartboard or foosball table if square footage allows, so you can kick back with your friends in style.
Let's Start a Conversation!
As one of the trusted home remodeling contractors in the area, DreamMaker Bath & Kitchen of Madison can always deliver exceptional results. We'll help you transform your flex space into an incredible spot you'll love and want to spend more time in. Call us today at (608) 352-9944 or fill out this contact form to start a conversation!