---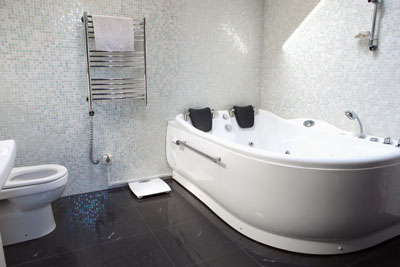 ---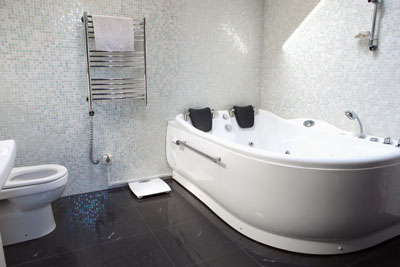 Spas are a great stress reliever; unfortunately, they're also pricey. An alternative is bringing the spa to your home with a jetted tub installation. This is a renovation that gives the bathroom the function and look of a hotel-quality spa. We'll outline the benefits, and a few drawbacks, of a jetted tub. You can be the final judge of whether this addition is right for your home.
The Benefits of Jetted Tubs
The benefit is straightforward—you can melt stress by soaking in a cozy tub. No need to schedule an appointment or shell out exorbitant fees. Some physicians also recommend them for relieving muscle and joint sores. Furthermore, a warm bath also expands the veins and arteries, improving blood circulation.
We can also install jetted tubs as part of a safety and mobility renovation. Seniors and those with mobility issues can certainly benefit from the healthy effects of jetted sprays.
The Not-So-Good Points of Jetted Tubs
Jetted tubs are not a cheap investment. Higher-end models can cost as much as $5,000, and that doesn't include the installation. The conventional bath tub, by comparison, costs around $200. Jetted tubs are also larger and can consume major space for smaller bathrooms. Our team may also have to rearrange a portion of the bathroom. The crew may have to relocate the toilet, for example, if it's adjacent to the tub.
Finally, jetted tubs consume more water, or more specifically, more hot water. This means more water consumption and increased stress on the water heater.
We Install Jetted Tubs
We believe jetted tubs are a great investment if you can afford the additional costs. Contact DreamMaker of Huntsville if you're up for this type of renovation. A jetted tub can turn an ordinary bath into a heavenly experience if you need to unwind for the day.
Edited by Justin Vorhees
Functional Bathroom Renovations
We are happy to serve the Huntsville area. Our service area also includes Huntsville, Madison and New Hope. We also serve Owens Cross Roads, Gurley, Triana, Meridianville, Moores Mill, Redstone Arsenal, Harvest and Hazel Green.