---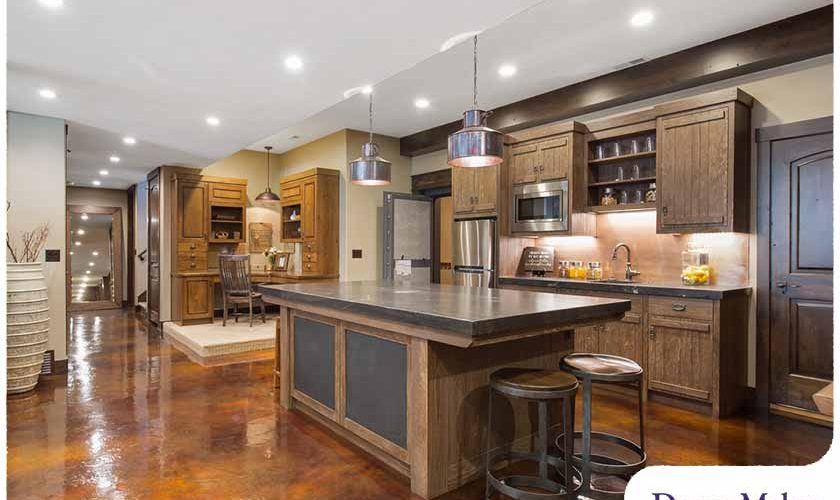 ---
Homeowners take extra care in designing their kitchens as these rooms are one of the best areas to host guests and gatherings. As an expert kitchen estimate provider, we at DreamMaker Bath & Kitchen of Huntsville understand the need to create a kitchen that houses your greatest memories with friends and family.
To get the best results for your remodeling project, it's important to give your kitchen design more personality to make it come alive and be a truly special place for your loved ones. Continue reading for tips on how you can add more character to your kitchen space.
Install Functional, Stylish Flooring
Flooring material and color can affect the look of your kitchen, and there are numerous types and shades or stains to choose from. If you're designing your kitchen to exude a comfy and traditional vibe, we recommend using hardwood flooring with species like pine wood, maple, or hickory. Modern kitchens typically have a sleek and clean appeal, so laminate and matte porcelain will work wonders in complementing the rest of your space.
Switch It Up Using Textiles
People overlook the value of adding textiles to their kitchen designs, but we highly suggest incorporating them in your next project. They aren't as expensive as other materials typically used in a kitchen remodel, so they won't significantly influence your kitchen quote. Textiles can also be easily paired with other existing elements in your space. For example, adding a patterned curtain over your windows can give a cozy, homey character to your kitchen. Textiles can also be applied to your furniture. With the right upholstery and tablecloths, you can improve your kitchen's appeal.
Introduce Greenery to Your Design
Adding the right kind and number of plants in your kitchen can revitalize its appearance. Some homeowners create a tropical-like atmosphere by combining colors like yellow and blue and then finishing it off with the green accents provided by a few potted plants. Another effective way to do this is to place the potted plants near window sills to let sunlight shine on them. They will grow and add a lively green color.
Let's Start a Conversation!
Tired of searching online for a kitchen remodeler near me? Look no more as DreamMaker Bath & Kitchen of Huntsville is the only remodeling contractor you need to create the kitchen of your dreams. We are industry professionals who strictly uphold our company values and always remember to respect our client's properties. To schedule a consultation, fill out our contact form or call us at (256) 670-1834. We serve homeowners in Huntsville, Moores Mill, Redstone Arsenal, Harvest, Hazel Green, and the surrounding areas.