---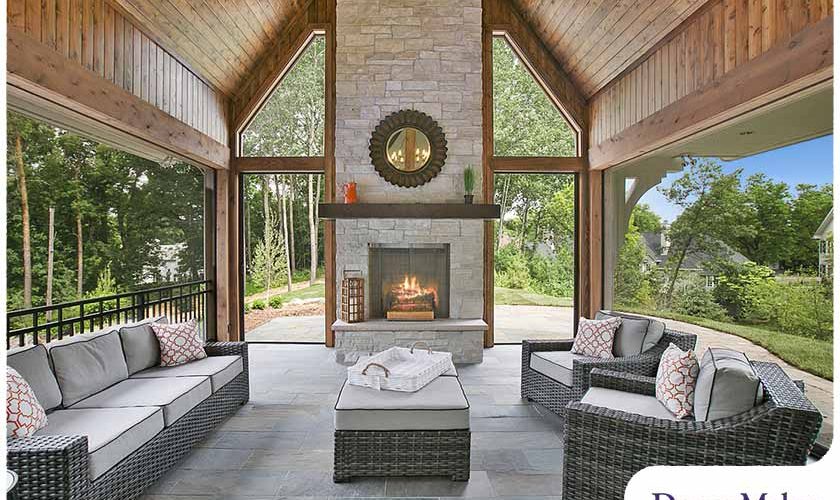 ---
Outdoor living spaces are perfect for different purposes and occasions. They can be used as lounging areas, entertaining spaces, and more, depending on your needs and how you designed them. But because outdoor spaces are greatly affected by weather, there are times when you can't enjoy them.
Fortunately, you can make some improvements to your outdoor spaces so that you can use them throughout the year, regardless of the season.
Continue reading as a trusted home remodeler near me discusses how you can make your outdoor living space comfortable all year round.
Get a Good Roof
Roofless outdoor spaces only work in the summer. To give the area the versatility it needs, construct a good roof over it. A roofing system will provide you with the protection you need from rain, snow, and heat. It's also ideal to create an outdoor space that can be closed off at least on one side. This helps keep the elements at bay and provides mounting space for heaters during wintertime. This way, your outdoor living space will be comfortable throughout the year.
Make Use of Your Porch and Deck
If you want to be more efficient in how you approach the construction of your outdoor living space, it's best to make use of your porch and deck. Porches may be smaller in floor area, but the only thing it needs to be functional throughout the year is a few customizations. Decks are more flexible as they have more space to work with. But unlike porches, you'll need to hire a good home renovator, invest in a good roofing system and add a few walls to close it off. In summary, porches make a nice, small outdoor area that can easily be customized while decks provide more flexibility and space.
Design Your Space According to the Local Climate
Before you focus on creating an all-season outdoor living space, you must first take into account your local climate. After all, even if your outdoor area is designed to be used in all seasons, its functionality and appeal will decrease if it isn't built for your local climate. For example, if you live in a colder area and create a living space without adding enough walls and heating elements, people won't be able to spend much time there because it wouldn't be too comfortable.
Let's Start a Conversation!
When you need a skilled home remodeler to help you create the home of your dreams, you can always trust DreamMaker Bath & Kitchen of Huntsville to do the job right. We are industry professionals who effectively communicate with clients so they get the results needed. Request a quote by calling us at (256) 670-1834 or filling out our contact form. We serve homeowners in Huntsville, Moores Mill, Redstone Arsenal, Harvest, Hazel Green, and nearby areas.