---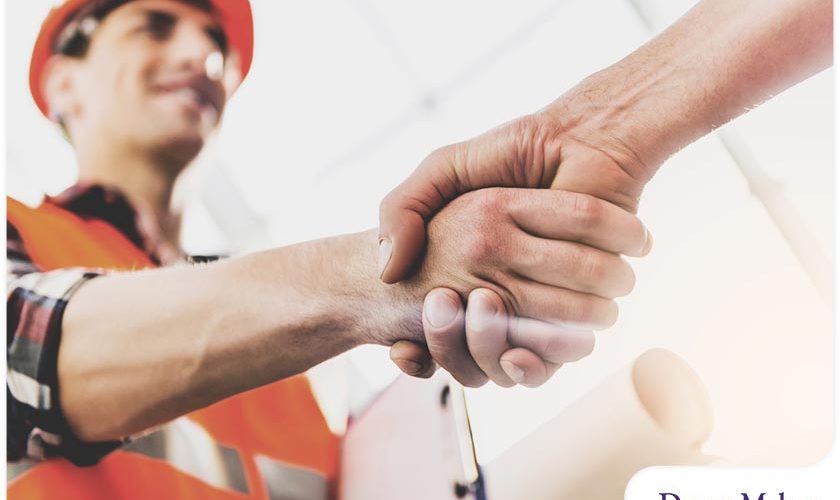 ---
So you've decided to add safety and accessibility features to your home — that's a great decision! Next, you will need to find the right home remodeling contractor for the job. This can seem a bit daunting at first, but once you know what to look for, you'll pinpoint the company that is a good match for your accessibility needs. DreamMaker Bath & Kitchen of Huntsville, a premier mobility and bathroom remodeler, shares some handy tips below.
Get a referral. Chances are, some of your friends have also considered a mobility remodel and have already worked with a contractor who specializes in it. Referrals offer a simple way to get a list of prospective remodelers. They can also give you a clearer idea of what your experience might be like with a given company.
Look for one online. Next, go online and search for a mobility remodeling company in the area. Simply typing "safety and accessibility remodel" will garner you a few results. You also have the option to check the National Directory of Home Modification and Repair Resources, which lists companies and organizations that can provide accessibility remodeling services by city and state.
Set up a meetup. Once you get a few good names, it's time to schedule an interview with each contractor. Ask them about their experience with mobility remodeling, and pay close attention to how they answer questions and talk to you. Good chemistry is crucial in remodeling projects. Since you'll be working together for weeks or even longer, it pays to hire a contractor that is not only professional, but someone you can get along with.
DreamMaker Huntsville Is That Mobility Remodeler
With our accessibility remodeling services, we can create safer and more functional living spaces in your home. Our top-tier solutions not only meet your individual needs, they are customized to your lifestyle. From start to finish, DreamMaker Bath & Kitchen of Huntsville wants you to have a positive and rewarding experience. Our mobility remodeling services include:
Universal design kitchens that can safely and comfortably accommodate people of all ages and abilities.
Accessible bathroom spaces equipped with barrier-free showers, walk-in tubs, grab bars and shower seating.
Easier and smoother navigation thanks to stairway lift systems and outdoor and indoor ramps.
How Can We Help?
DreamMaker Bath & Kitchen of Huntsville is the top result when you look up "mobility remodeling contractor near me" online — and with good reason! We can integrate accessibility features into your home that are tailored to your personal style and needs, allowing for safer and more accomodating living spaces. Call us at (256) 203-9451 or fill out this contact form to schedule a consultation. If you want to visit our design center, we are open on weekdays by appointment only. We proudly serve Huntsville, Madison, New Hope, Owens Cross Roads and Hazel Green.