---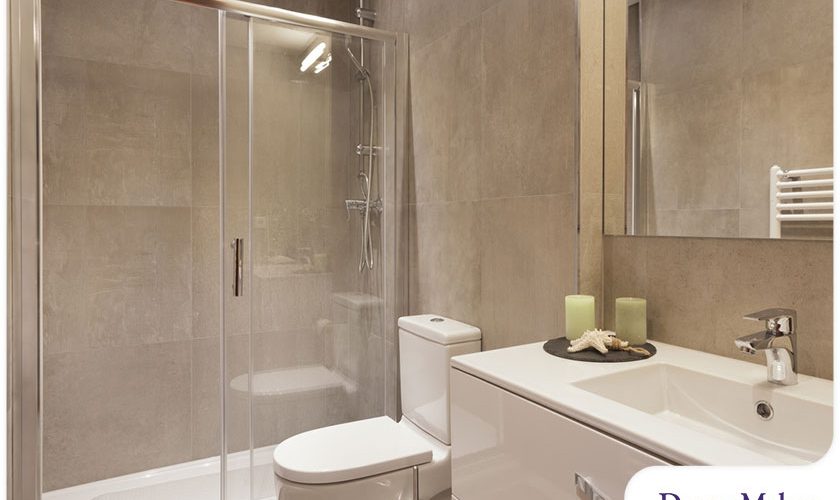 ---
If you're thinking of modifications that will make your forever home more accessible, one of the projects that you should consider is a tub-to-shower conversion. Tubs usually require more effort to use and clean, so they are not ideal for people with limited mobility. If you want to ensure your safety and convenience as your needs and lifestyle change, you should consider switching to a shower.

In this article, mobility remodeling expert DreamMaker Bath & Kitchen of Huntsville elaborates on the advantages of converting your bathtub into a shower.

Advantages of a Tub-to-Shower Conversion

Removing a bathtub and replacing it with a shower is generally not a complicated process. Typically, the space left will be enough for a shower. And with regards to plumbing, minor modifications can be done to ensure that water supply and drain lines are in place.

When converting your tub into a shower, make sure to add other safety features such as grab bars. You might also want to consider built-in seating so that you don't have to stand the entire time. Ensure that there are shelves with appropriate height so that you can access your bath essentials with ease.

Don't forget your shower floor. First, make sure it's slip-proof. But if you really want a more accessible shower, a low-threshold or curbless design is ideal since this will make it easier for people using walkers or wheelchairs to get in and out of the shower. Let your contractor know your needs so that they can include the necessary features in their bathroom quote.

DreamMaker's Independence by Design™ Service

With DreamMaker's Independence by Design service, your safety and mobility will be prioritized. We want you to be able to retain your independence at any age. Our design professionals will take the time during the consultation phase to ensure that they have a good understanding of your needs. This also enables them to deliver results that meet your expectations.

Let's Start a Conversation!
If you're looking for a "home remodeler near me", DreamMaker Bath & Kitchen of Huntsville offers quality services that will satisfy. We make sure to listen to our clients so that we can provide them with the best options for their project. We specialize in bathroom and kitchen remodeling, interior remodeling and more. Call us at (256) 203-9451 or fill out our contact form to start a conversation with our team.