---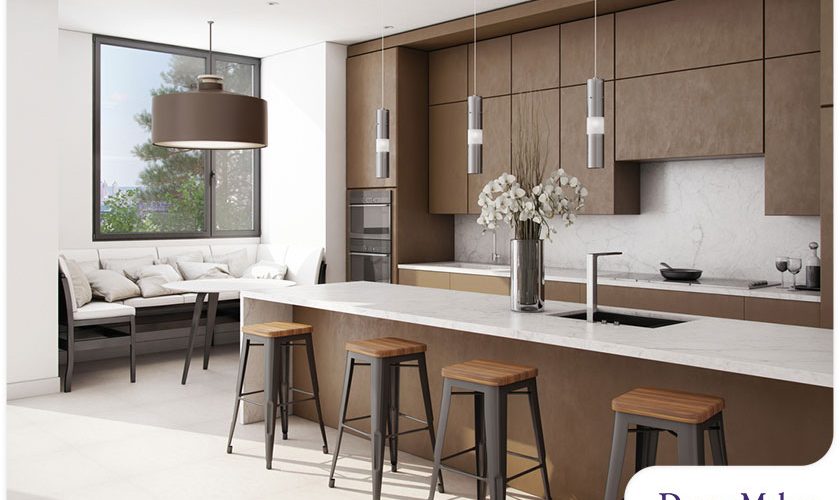 ---
Many homes still have separate dining rooms even though these rooms don't always get used for eating. These days, with busy work and school schedules, it has become common practice to have meals in the kitchen. But of course, there are still people who prefer having separate areas for cooking and dining. In this article, trusted kitchen remodeler DreamMaker Bath & Kitchen of Huntsville shares a few tips to help you choose between an eat-in kitchen and a separate dining room.

Eat-In Kitchen

An eat-in kitchen is basically a kitchen that's also designed for people to dine in. There are many ways to seat diners in this type of kitchen. You can place a table and chairs or create a casual counter with stools so that people can comfortably eat. Alternatively, you can design your kitchen with a breakfast nook. This is a great feature if you have kids — you can chat while they're eating.

That said, one of the advantages of an eat-in kitchen is that it allows people to socialize with the cook. Whether you're the one in charge of cooking or a diner, you can enjoy quality time while in the kitchen. If this is how you plan to use your kitchen, you should let your kitchen contractor know so that they'll be able to incorporate this into your kitchen design.

Separate Dining Room

While an eat-in kitchen offers convenience, having a separate dining room can still be useful — particularly in situations where a formal dining setup is desired. For instance, if you have guests coming over to celebrate a family occasion, it would be more appropriate to share a meal in an actual dining room. This will also allow you to keep the mess of the kitchen separate from the area where people eat.

A separate dining room is usually ideal for larger families who have a tradition of eating together. It ensures that there is enough space for everyone to eat comfortably.

Let's Start a Conversation!

If you're looking for a "kitchen remodeler near me", DreamMaker Bath & Kitchen of Huntsville is one of the most reliable and trustworthy companies in the area. We take pride in our full-service remodeling approach, and you can count on our team to provide superb customer service from the start of your project to its completion. Our expertise includes kitchen and bathroom remodeling, interior remodeling and more. Call us at (256) 203-9451 or fill out our contact form to start a conversation with our team.