---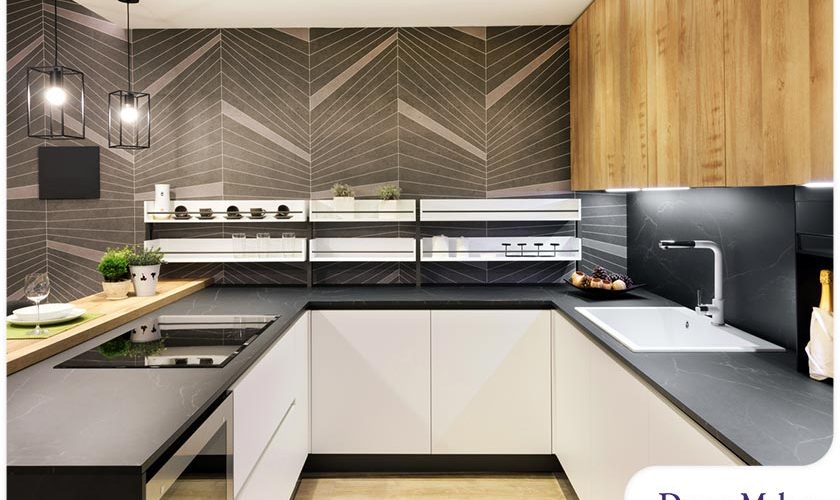 ---
Sometimes called a corridor kitchen, a galley kitchen is a classic, efficient and versatile layout. It is a long, narrow space with base and wall cabinets, counters and other features on one or both sides of a central walkway. Whether you have limited or ample space to work with, it could still work well. Read on to find out if this layout is something you should consider for your kitchen remodel.

Perks of a Galley Kitchen
A galley kitchen is great if you don't have a lot of space or if you want to conserve space for other rooms in your home. This layout is also cost-effective because you won't need as much countertop and cabinet material. These components tend to be some of the most expensive elements in a kitchen. Also, the smaller the floor space, the less kitchen flooring you'll need to buy.

The Possible Downsides
Only one to two cooks can work simultaneously in a galley kitchen. There is limited countertop space since there are fewer base cabinets in these kitchens. Non-standard sink configurations like 45-degree angles are not usually feasible. You'll also need to keep your appliances at standard sizes if you are considering this layout for your kitchen renovation project.

Essential Things to Consider
Symmetrical vs. Asymmetrical
A galley kitchen can either be symmetrical or asymmetrical. In a symmetrical galley kitchen, the length of the runs and the arrangement of units on both sides are the same or very similar. Meanwhile, in an asymmetrical galley kitchen, you can have all appliances on one side with base cabinets on the other.

Your Appliances
You need to choose your appliances carefully to make sure your kitchen does not become too cramped. Know the specs of your appliances, especially the sink, refrigerator and stove. These key components should be arranged in a triangle formation or near each other.

Ways to Make Your Galley Kitchen Larger
Use a light monochromatic color scheme to make your kitchen appear more expansive. High-gloss finishes and proper placement of lights will create the illusion of more open space. Another thing you can do is to extend the cabinets to the ceiling, and use baskets and labeled bins to maximize storage.

Let's Start a Conversation!
Are you planning to give your kitchen a refresh? Turn to a skilled contractor like DreamMaker Bath & Kitchen of Huntsville for your next home remodel. We specialize in kitchen, bathroom and interior remodeling and more. Give us a call at (256) 203-9451 or fill out our contact form to request a quote.