---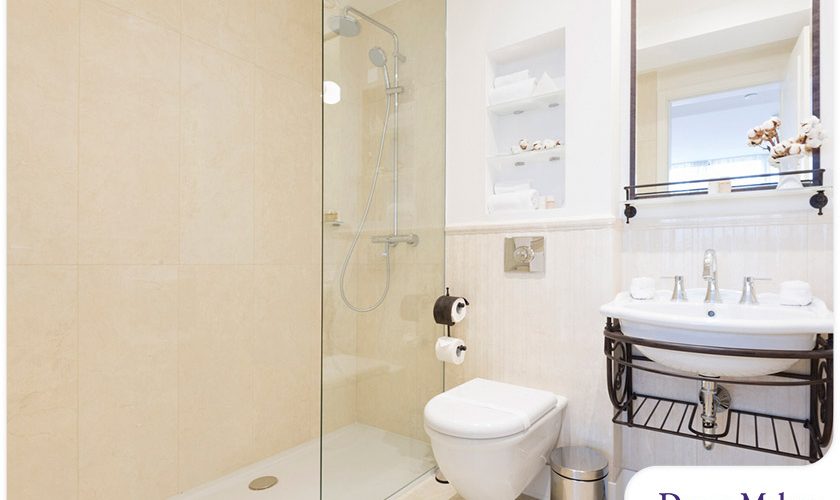 ---
As you age, your needs will evolve and you might need to improve your home's accessibility features. One of the most important areas you should focus on is your bathroom. Aside from improving safety, this space can be changed to accommodate your needs. You can add non-slip flooring, grab bars and non-slip mats to improve safety. Lastly, you can consider a tub-to-shower conversion to bring your entire mobility remodeling project together.

Preparing for Accessibility Remodeling

When you're focusing on accessibility in your bathroom remodeling project, this doesn't mean that you should compromise on your home's aesthetics. Fortunately, there are numerous options available to boost your bathroom's aesthetic appeal and functionality.

When you're getting a bathroom quote for your project and moving on to the design phase, you should put safety and convenience before anything else. You should be able to move around your bathroom easily, and there should be enough space for a wheelchair or a walker as well. Think about how these prospective features will look and function for your space in the future.

Most of all, changes should be installed by a certified professional to get the most out of your project. You can search for a top remodeling company online or ask your friends and family for recommendations.

Benefits of a Tub-to-Shower Conversion

Ease of Maintenance

When you have a walk-in shower, you don't have to worry about the hassles of cleaning a tub. Showers are generally easier to clean and provide better resistance to mold and mildew growth.

Safer & More Accessible

The key benefit of tub-to-shower conversion is the safety it offers. Bathrooms are one of the most dangerous areas of your home due to wet surfaces that may lead to slips and falls. You can further improve your bathroom's safety by adding a shower seat, grab bars and non-slip mats.

Space-Efficient

Another benefit of a tub-to-shower conversion is the space you'll gain. You will have more room, allowing you to move around more freely. To further increase the open feel of the bathroom, use a glass shower enclosure instead of a shower curtain.

Let's Start a Conversation!
Planning to get started on your dream bath remodeling project? Are you also searching for a "remodeler near me"?With DreamMaker Bath & Kitchen of Hollywood, you'll definitely be in good hands. Give us a call at (305) 425-1700 or fill out our contact form to speak to one of our experts. We serve homeowners in Hollywood, Hallandale Beach, Aventura, Golden Beach and many surrounding communities.