---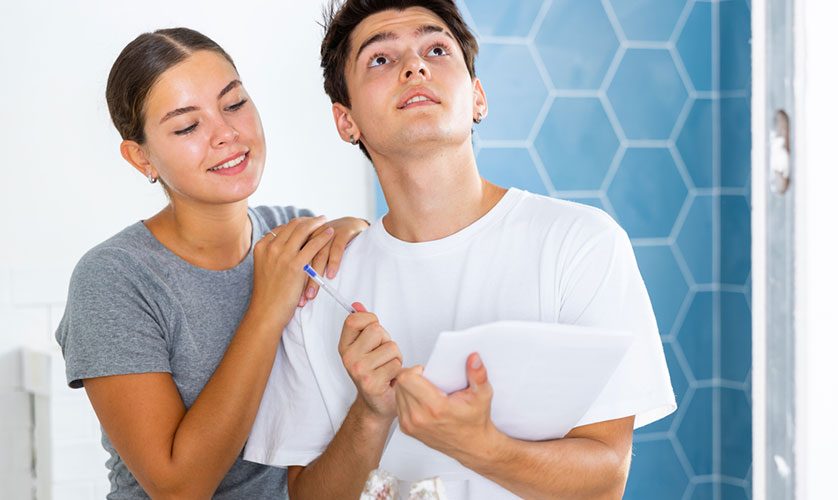 ---
Planning a bathroom remodel? Setting clear, attainable goals should be your starting point. Goals give you a roadmap, help you avoid costly detours and ensure the finished space truly meets your needs. Here are tips on setting your bathroom remodeling goals.
Identify Your Needs and Wants
Your needs are the must-haves for your bathroom remodel. These are typically the most basic (but essential) tasks, such as replacing a leaky sink, fixing a broken toilet or upgrading lighting fixtures. Wants, on the other hand, are features you'd like but may also be able to live without. Make sure to list both wants and needs when devising your bathroom remodeling plan.
Establish a Budget
Creating a budget for your bathroom remodel is key. It helps you estimate the bathroom cost so you can plan accordingly. A budget also gives you an idea of how far you can stretch your wallet. Consider the costs associated with tearing down existing fixtures, material expenses, labor costs and any additional costs associated with the remodel.
Determine Your Timeline
Knowing the timeline of the remodeling project is essential. Depending on the scope of the project, it can take anywhere from a few days to a month or more to complete the remodel. A professional remodeler will be able to provide a more specific timeline.
Determine the Scope of the Project
When setting goals for your bathroom remodel, you must determine the scope of the project. This may include the size of the bathroom, the materials needed, the fixtures that you want installed and other details of the remodel. If you choose to hire a professional remodeler, make sure they understand the extent of the project.
Find the Right Professional Remodeler
When considering a remodeling project, it is important to find a professional bathroom remodeler near you who has a track record of providing quality designs and superior service. They will provide you with the knowledge and expertise needed to create the bathroom of your dreams.
Examples of Typical Bathroom Remodeling Goals
To give you an idea, the following are some of the most common bathroom remodeling goals among homeowners:
Improve a bathroom's aesthetic with updated fixtures and a modern design
Increase bathroom storage and space efficiency
Install new energy-efficient plumbing fixtures
Add accessibility features for senior loved ones
Install safety features, such as anti-slip flooring
Install a soaking tub, double vanity and/or walk-in shower
Create an inviting ambiance suitable for spa-like relaxation and luxury
Let's Start a Conversation!
Setting solid goals is the first step toward the bathroom you've always dreamed of. Known for one-on-one attention and personalized designs, DreamMaker Bath & Kitchen of Greenville is here to provide you with everything you need for your bathroom remodel. To get started, reach out to us today for a bathroom quote. Call us at (864) 214-0296 or visit our contact page to schedule a consultation. We serve homeowners in Spartanburg, Greer, Mauldin, Simpsonville and the surrounding communities.