---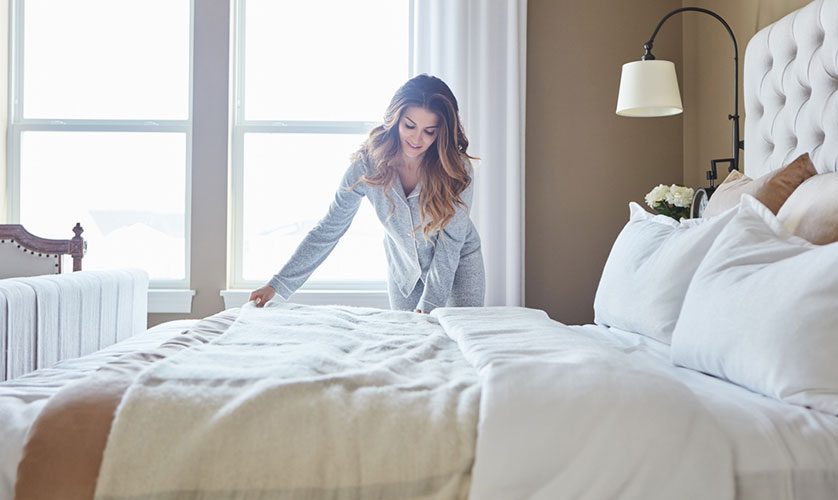 ---
Your bedroom should be your ultimate sanctuary, a space where you can relax, unwind and drift off to a rejuvenating sleep. With the right remodeling and interior design tips, you can transform your bedroom into the coziest, most inviting space in your home. Discover how in this blog.
Choose Furniture and Layout for Comfort and Relaxation
Working with an interior remodeling expert can help you create a layout that works best for your space. Choose furniture that makes you feel comfortable and provides the desired level of relaxation. For starters, consider the design of your mattress, headboard, nightstands, dressers and lighting.
Incorporate Soft Textiles
From cozy bedding to plush rugs and classy curtains, soft fabrics and textiles can turn your bedroom into a haven. Choose materials with a tactile and visual appeal, such as those with warm colors, eye-catching patterns and interesting textures.
Choose the Right Colors
Wall colors can affect how you feel in your bedroom. Choose colors that make you feel calm and relaxed like soft, muted and warm hues that are ideal for evoking a cozy atmosphere. Avoid bold, vibrant colors.
Pay Attention to Lighting
Make sure your bedroom is well-lit, with task lighting for reading and subtle accents for ambiance. Opt for dimmers and warmer LED bulbs to help you relax and appreciate your space.
Add Personal Touches
Feel free to add personal items to make your bedroom feel like your own. These could include photos, artwork, posters or even plants.
Making a bedroom comfortable through remodeling and interior design requires work and expertise. It's important to seek help from a professional contractor near you who can create a space that's exactly tailored to your needs and preferences.
Let's Start a Conversation!
With the right design, your bedroom can become more than just a place for sleep—it can be your very own oasis. Reach out to expert home remodeler DreamMaker Bath & Kitchen of Greenville for custom remodeling solutions and superior craftsmanship. Call us at (864) 214-0296 or visit our contact page to schedule a consultation. We serve homeowners in Taylors, Travelers Rest, Easley, Piedmont and the surrounding communities.