---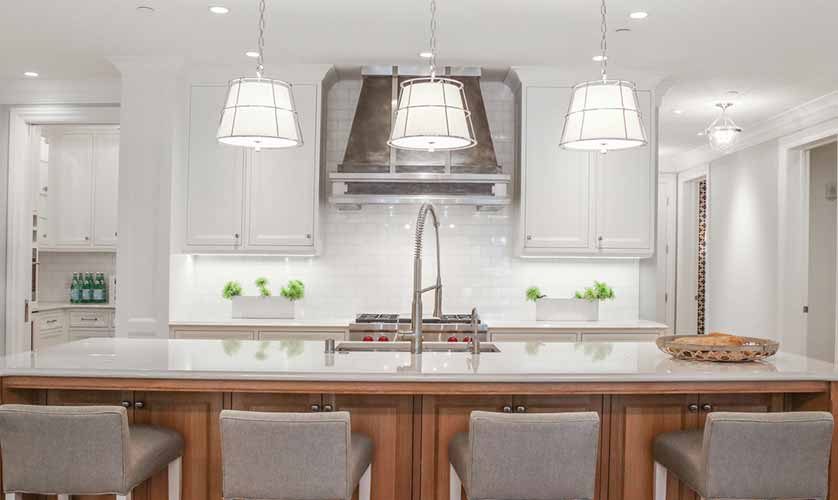 ---
Transforming your kitchen into a captivating and serene environment involves more than just choosing the right color scheme or appliances. One crucial element that you might overlook is the lighting — specifically, pendant lighting for your kitchen island. Pendant lights can add a touch of elegance to your kitchen, all while enhancing its functionality. Discover the beauty of pendant lights in this blog.
Kitchen Lighting
Kitchen lighting is an important aspect of any kitchen remodel project. It brings two-fold benefits when done well. First, they are visually striking and can turn your kitchen from being ordinary to extraordinary. Second, they are effective in casting concentrated light, which can aid in delicate tasks such as chopping onions or measuring ingredients.
Pendant Lighting
Pendant lights hang from the ceiling, casting their beam downwards. They offer targeted lighting, beneficial in areas requiring more light, such as your kitchen island. They carry an undeniable charm that will enrich any space they adorn.
Incorporating Pendant Lighting Into Your Kitchen Island Design
When designing the perfect kitchen island, you can make a statement by incorporating pendant lighting. Here are some tips on how to do it right.
Choose an Appropriate Size
Pendant lights should be proportional to the kitchen island. Consider its size in relation to the room before making your purchase.
Select the Right Number
The number of pendant lights needed for your kitchen island depends on its size. Usually, multiple lights work best, but you can go with a single light if you want a simple and classic look.
Balance Form and Function
Look for pendant lights that are just the right size and provide adequate illumination for your kitchen island. A combination of form and function is essential in selecting kitchen lights.
Choose Colors
Before buying pendant lights, consider color schemes. These should match the colors of your cabinets, walls and other kitchen accessories. This will give your kitchen island a unified look.
Match Your Existing Style
If you are planning a home remodel, one thing you should remember is that the style of your pendant lights should go along with the overall design of your kitchen. You can look at photos of kitchen designs online for inspiration. When in doubt, ask the experts for help.
Let's Start a Conversation!
Integrating pendant lighting into your kitchen island requires more than just buying lights and hanging them up. It involves a thoughtful process, ideally with an expert's guidance. DreamMaker Bath & Kitchen of Greenville is a trusted kitchen renovation expert. You can count on us for personalized advice and top-notch workmanship. Call us at (864) 214-0296 or visit our contact page to schedule a consultation. We serve homeowners in Greer, Mauldin, Simpsonville, Fountain Inn and the surrounding communities.