---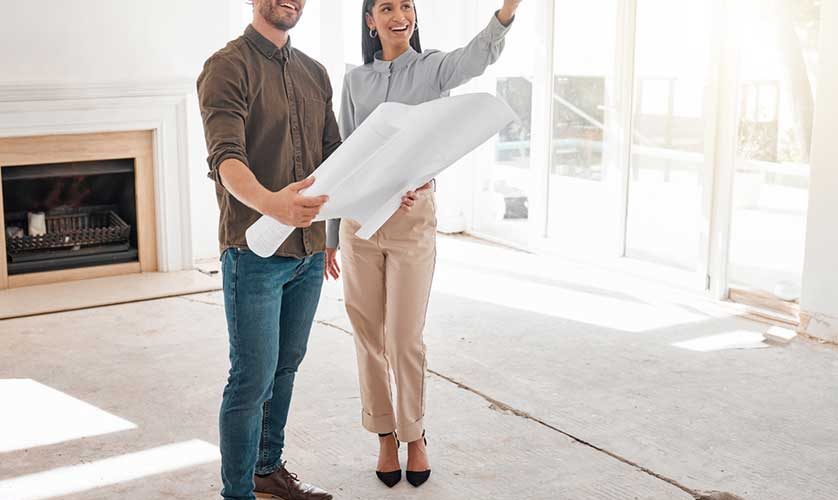 ---
Structural renovations involve more than just a fresh coat of paint or new fittings; they're about making significant changes to your home's underlying structure. These changes can breathe new life into your space while also improving safety and boosting your property's value. In today's post, trusted local home remodeler DreamMaker Bath & Kitchen of Greenville shares a quick guide on structural renovations.
Understanding Structural Renovations
Structural renovations are a transformative process that involves altering the fundamental components of a building's framework to improve its functionality and aesthetics. This type of renovation focuses on the load-bearing elements and foundational aspects of a structure, aiming to create a more harmonious and practical living environment. Unlike cosmetic updates that focus on surface-level changes, structural renovation delves deep into a home's core to ensure its long-term stability and adaptability.
The Importance of Load-Bearing Elements
Load-bearing elements are the backbone of a building's structural integrity. These components, which include walls, beams, columns and foundations, support the weight of the entire structure and distribute it evenly. When conducting structural renovation, it's important to understand the load-bearing elements to avoid compromising the safety and integrity of the building. The need to alter or remove load-bearing walls, for instance, would require a thorough assessment by a structural engineer or architect. If it's feasible, proper permits must be secured beforehand before it can take place. By respecting the significance of these elements and getting a professional general contractor for the job, homeowners can ensure that their renovations enhance rather than endanger their property.
Types of Structural Renovations
There are several types of structural renovations, each catering to specific needs and objectives.
Load-bearing wall removal or relocation can transform confined spaces into open-concept layouts, promoting better flow and connectivity. Room additions involve expanding the footprint of the home, adding new load-bearing elements that seamlessly integrate with the existing structure.
Foundation repairs address issues such as settling, cracks and water damage to your basement and the property's foundational components. This ensures the structural integrity of the building before a home renovator begins the layout and design implementation processes.
Roof restructuring is another crucial type of renovation, which involves modifications to the roof's framework to accommodate changes in design or address issues like leaks and deterioration.
Benefits of Structural Remodeling
Structural renovations offer a multitude of benefits that extend beyond mere aesthetics. By reconfiguring load-bearing elements and optimizing spatial layouts, homeowners can maximize their living spaces, create more open and inviting interiors and get the chance to enhance energy efficiency. Furthermore, a well-executed structural renovation can significantly increase a property's resale value, making it a wise investment for homeowners. Additionally, it allows individuals to tailor their living spaces to their evolving needs, improving the overall quality of life.
Considerations for Structural Remodeling
While structural remodeling offers numerous advantages, there are also potential concerns that need to be addressed. The complexity of altering load-bearing elements means that proper planning and professional guidance of a home remodeler are essential to avoid structural deficiencies. Homeowners must also consider the cost implications of these renovations, as they typically involve more extensive work than cosmetic updates. Additionally, local building codes and regulations play a crucial role in determining what can and cannot be done in a structural renovation. Ignoring these codes can lead to costly fines, delays or even unsafe living conditions.
Let's Start a Conversation!
Structural renovations provide you an opportunity to transform your house into the home of your dreams. If you're in Greenville, Travelers Rest, Easley, Piedmont or Spartanburg, call the experienced team of DreamMaker Bath & Kitchen of Greenville at (864) 214-0296, or fill out our contact form to reach us.