---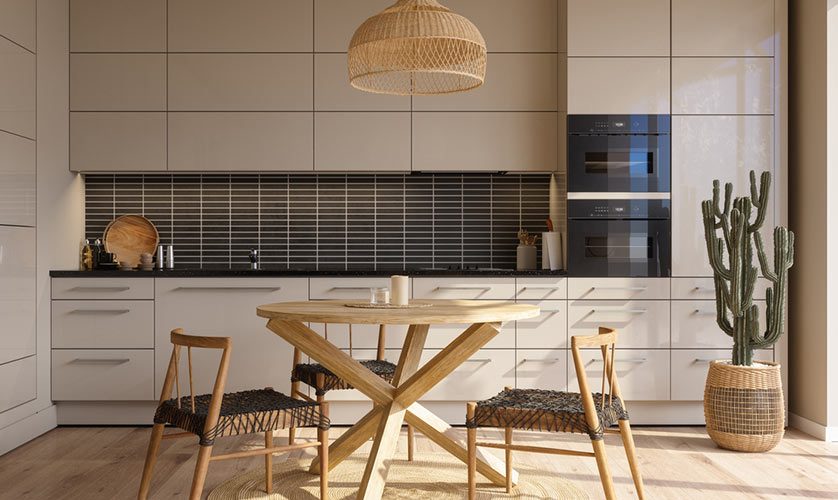 ---
Creating a comfortable and functional dining space in your kitchen requires careful planning and thoughtful design. Before you get a kitchen quote from a local remodeler, it pays to be aware of the process behind the design of an eat-in kitchen. Read on as we explain the things to consider when crafting one for your home.
Understanding Your Space
Designing an eat-in kitchen begins with an understanding of the square footage of the space you'll be working on. This will help determine what kind of layout and furniture you can accommodate. Remember, an eat-in kitchen doesn't necessarily require a vast space—it's about making it work for you based on your lifestyle and design requirements.
Choosing the Right Layout
Once you've assessed your space, the next step is deciding on the layout. Some popular choices include the classic L-shape, which keeps dining and cooking areas distinct, or the island layout, where a central counter doubles as a dining spot. The choice depends entirely on your personal preference and unique kitchen dimensions. Note that layouts can have varying costs that will reflect in your kitchen estimate.
Selecting the Perfect Furniture
Furniture selection is crucial in defining an eat-in kitchen. Maybe a compact round table suits your space, or perhaps a long, narrow one fits the bill instead. Chairs should provide comfortable seating, as they'll be used for eating, socializing and sometimes even working. The style of your furniture should complement your existing kitchen décor as well.
The right lighting can also dramatically enhance the ambiance of your eat-in kitchen. A combination of task lighting for cooking and ambient lighting for dining is ideal. Consider dimmable lights for flexibility, and don't forget the natural light—make the most of any windows you have.
Hiring a Professional Kitchen Remodeler
Working with a professional remodeling contractor is vital to bringing your vision of an eat-in kitchen to life. You'll have a chance to discuss the layout and features you want to incorporate into a space. Using that information, the remodeling team can come up with design proposals that take into consideration your needs and budget.
Let's Start a Conversation!
Designing an eat-in kitchen is an exciting endeavor that brings value to your home and everyday life. By evaluating your space, choosing the right layout and furniture and using effective lighting, your dream eat-in kitchen is within reach. If you're ready to start your kitchen transformation in Greenville, Greer, Mauldin, Piedmont or Spartanburg, call DreamMaker Bath & Kitchen of Greenville at (864) 214-0296. You may also fill our contact form to schedule a conversation with our remodeling team.