---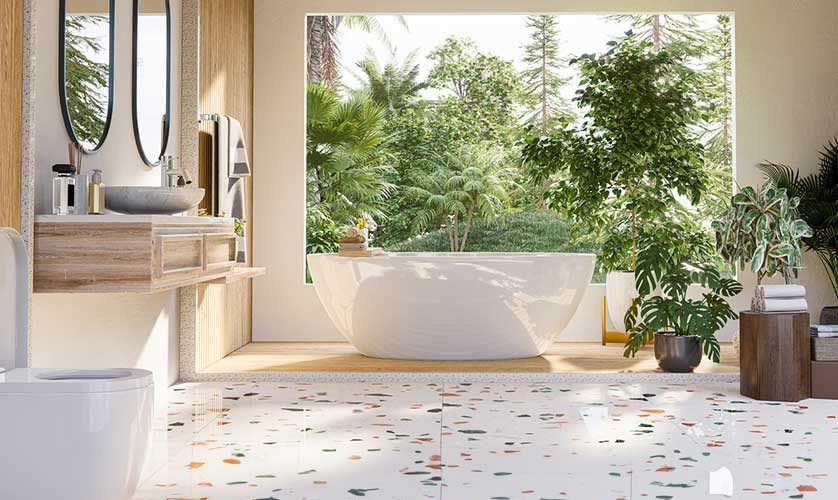 ---
Planning a bathroom upgrade that will elevate your home to luxurious heights? We understand that it can be challenging to determine which elements are worth the investment and which aren't. In this blog post, DreamMaker Bath & Kitchen of Greenville will explore certain upgrades that are truly worth splurging on during a bathroom remodel.
High-End Bathroom Fixtures
High-end bathroom fixtures like faucets, showerheads and handles aren't just pieces of metal. They're the finishing touches that make your space shine, literally and figuratively! Investing in quality fixtures will not only uplift the overall aesthetic of your bathroom but also ensure optimal functionality.
Elegant Bathtubs
Have you thought about your bathtub recently? A quality bathtub isn't just a spot to splash around. It can serve as the centerpiece of your bathroom, combining comfort with style. Think about a deep, freestanding soaker tub or perhaps a whirlpool type for a truly luxurious experience. Opting for a bathtub replacement with a premium model can greatly enhance your bathing experience, making every bath feel like a spa treatment.
Premium Flooring and Tiling
Flooring and tiling play a critical role in your bathroom's look and feel. High-quality tiles and flooring can provide a high-end, durable finish that will withstand moisture and high traffic. Choose from a vast array of materials, including ceramic, porcelain or even heated flooring, to make a lasting impression.
Advanced Lighting Solutions
Don't overlook the power of perfect lighting! Advanced, energy-efficient lighting solutions can strikingly transform your bathroom. Layered lighting consisting of task, ambient and accent lighting can enhance your bathroom's aesthetic appeal while making daily tasks like grooming much easier.
High-Tech Bathroom Features
Lastly, consider incorporating high-tech features in your bathroom remodel for added convenience and functionality. From mirrors with built-in LED lighting and anti-fog features to high-tech toilets with bidets and heated seats, these upgrades can make your bathroom smarter and more comfortable.
Let's Start a Conversation!
These are just some of the bathroom upgrades that are definitely worth the investment in the long run. They'll not only improve your daily routine but also increase the value of your home. If you're located in Greenville, Greer, Mauldin, Simpsonville or Fountain Inn and are planning a bathroom renovation, why not put your plans in capable hands? At DreamMaker Bath & Kitchen of Greenville, we specialize in turning dreams of a beautiful home into reality. Give us a call at (864) 214-0296, or fill our contact form to start the transformation today.