---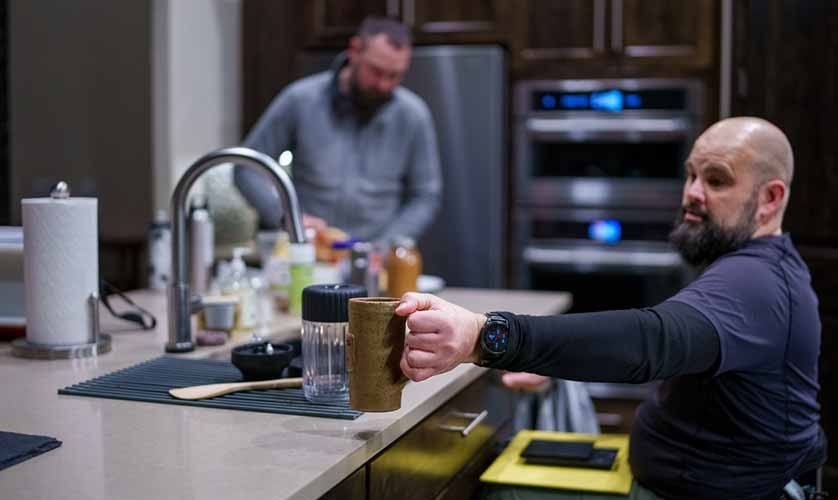 ---
Are you looking to create a kitchen that is stylish, functional and accessible to everyone in your household? An ADA-compliant kitchen in your home can make all the difference in ensuring a comfortable and safe environment for people with disabilities or mobility challenges. In this blog post, DreamMaker Bath & Kitchen of Greenville explores the key features of an ADA-compliant kitchen and how you can create a welcoming and accommodating space for all users.
Elements to Include in Your Kitchen
Designing a kitchen that adheres to the guidelines of the Americans With Disabilities Act (ADA) involves several crucial considerations. Here are some key features to keep in mind:
Accessible countertops and work surfaces – ADA-compliant kitchens should have countertops and work surfaces at a comfortable height for wheelchair users. Additionally, providing an open space under the countertops allows for easy access for wheelchair users.
Easy-to-reach storage – Install cabinets and shelves at heights that are accessible for a range of abilities. Include pull-down shelves and drawers with easy-to-use handles or pulls. This helps ensure everyone can safely and independently access what they need.
Accessible appliances – Choose easy-to-reach and easy-to-operate appliances, such as side-by-side refrigerators, front-loading dishwashers and wall ovens installed at a comfortable height. Controls should be easy to see and use, with tactile or large-print labels as needed.
Wide, unobstructed pathways – Ensure ample space to navigate the kitchen, with a minimum of 36 inches for clear pathways and at least 48 inches for spaces where wheelchair users may need to turn around.
Working With Professional Kitchen Remodelers
Before getting a kitchen quote for an accessible remodeling project, remember to collaborate with the right professionals in Greenville, SC. Partnering with an experienced kitchen remodeler near me ensures your project is executed seamlessly and adheres to all relevant guidelines.
Work closely with your remodeling team to tailor the design to the specific requirements of your household, taking into account each user's unique needs and preferences. Before embarking on your remodeling journey, get a detailed kitchen quote for the project outlining the necessary modifications and their costs.
Let's Start a Conversation!
Investing in an ADA-compliant kitchen not only enhances the quality of life for everyone in your household but also increases the value of your home. With the expertise of DreamMaker Bath & Kitchen of Greenville, creating an accessible and stylish kitchen has never been easier. To schedule a consultation, call us at (864) 214-0296 or complete our contact form. We serve homeowners in Simpsonville, Fountain Inn, Taylors, Greenville and other nearby communities.