---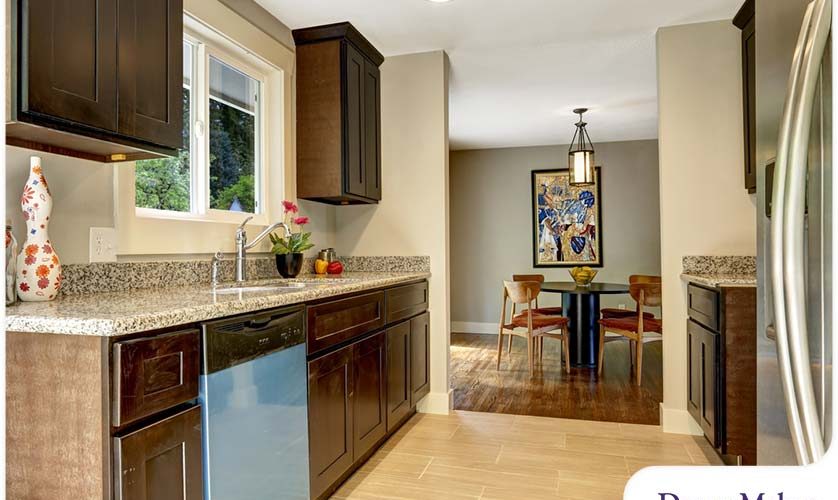 ---
Butler's pantries are something you will find in many historic structures. Today, this storage solution is making a comeback. It is now part of a lot of modern homes. Besides being the perfect place for keeping food and kitchen supplies, it has a dedicated spot for staging and meal prep.
A trusted kitchen contractor shares essential things you need to know about butler's pantries.
What Is a Butler's Pantry?
You may be wondering where the term "butler's pantry" originated. In the past, wealthy families with larger homes had butlers who were often given free lodging, typically within the pantry. You will find the butler's pantry between the kitchen and dining room. This place contained everything the butler needed to perform his duties. It was also where meals and drinks sat before serving.
Today, families with butler's pantries don't usually have butlers to serve them. The main reason they remain popular even in modern times is that they offer plenty of storage space. A butler's pantry lets you free up counter space and eliminate clutter in your kitchen. Food isn't the only thing you can keep in this area. It can house wine bottles, china, silverware, glasses, and appliances, such as electric kettles, toasters, air fryers, blenders, and more.
What Are Its Benefits?
Reduce Traffic in Your Kitchen
The kitchen is among the busiest parts of your house. This place is where you cook, dine and sometimes entertain guests. A butler's pantry can make the heart of your home less hectic by giving you extra space for meal prep. During gatherings, it lets you hide things you want to keep out of sight, like dirty pans and dishes.
Make Cleanup and Organizing Easier
A butler's pantry will make your kitchen easier to clean and organize. If you have the space, add a sink or dishwasher to your pantry to further reduce the mess in your kitchen.
Get Plenty of Storage
Are there appliances that make your daily life easier but clash with the look of your kitchen? If so, you will benefit from a butler's pantry. It's the ideal place to keep not-so-attractive or bulky but functional electronic devices. Moreover, an experienced kitchen remodeler will assess your space and ask you about your needs to determine the ideal storage solutions for you.
Which Features Should You Add to Your Butler's Pantry?
Generous counter space for meal prep is vital to a butler's pantry. You can ask your designer to incorporate various types of shelving and cabinetry for storing different food items, dinnerware and appliances. Use trays, containers and baskets to organize your kitchen supplies and space.
You also want to ensure your butler's pantry has sufficient lighting. With adequate illumination, you can accomplish tasks safely and more efficiently. This area can serve both functional and aesthetic purposes. Don't be afraid to use decorative items such as attractive lamps, wallpaper and paintings. Considering your family's needs and lifestyle will help you determine the best features to add to your space.
Let's Start a Conversation!
Are you looking for a dependable contractor near me to help you design and create a functional butler's pantry? Leave your home remodeling needs to DreamMaker Bath & Kitchen of Greenville. Our experienced team will work with you to create interior spaces that meet your aesthetic goals and unique needs. Call us at (864) 214-0296 or complete our online form to start a conversation with our design experts. We serve homeowners in Greenville, Greer, Mauldin, Simpsonville, Fountain Inn, Taylors, Travelers Rest, Easley, Piedmont and Spartanburg.